Unique Outdoor Furniture Ideas
by Guest on Aug 14, 2013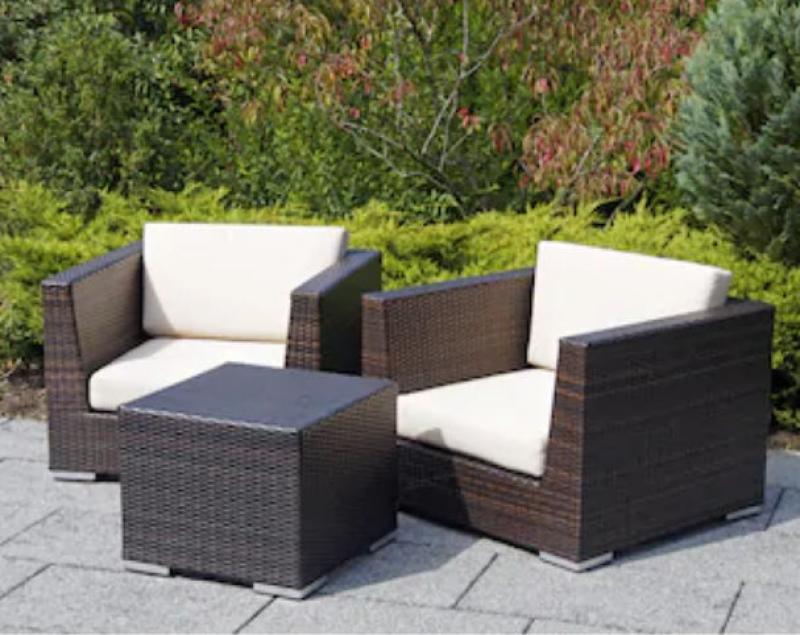 When it comes to choosing outdoor furniture, it is easy to forget that it needs to be durable and be able to withstand a lot of different weather events. Whether you live in a predominately hot or wet climate, you need to buy top quality garden furniture that will stand up to the harshest of conditions. This is important because you will want to buy garden equipment that will not need replacing soon, and this can help you to save lots of money in the long run.
There is a lot of variety when it comes to outdoor furniture, and this ranges from the traditional to the more contemporary and can include items such as bench seating and tables. Swing chairs are very popular, and they are a great addition to your outdoor furniture collection. Safer, and easier to use than a hammock, there is no better way to lay back, relax and to rock you to sleep with. Swing chair tents are another contemporary outdoor garden furniture item. Part tent part chair, it is suspended by a single line that allows it to swing freely, but it comes with the bonus of being covered like a tent, so it is nice and cozy.
Outdoor furniture made from wood is very popular and is both functional and elegant at the same time. Teak furniture is especially popular because it looks elegant and is long-lasting as well. Other woods can be used as outdoor furniture such as pine and oak, and these are some of the most popular.
Bean bag chairs have been around for quite some time, however, for most people, bean bag chairs are seen as a mainly indoor item of furniture. However, bean bag chairs are now proving to be a popular outdoor furniture item too, and more people than ever before are using bean bag chairs to complement their existing outdoor furniture, or as an alternative to the more traditional items of garden seating.
No garden seating arrangement is complete without the addition of one or more outdoor bean bags, which are designed specifically for outdoor use, and for that reason, they are traditionally made from waterproof materials. This means that, for the most part, stains and spills can be cleaned up very easily, and this ease of use will add to your overall enjoyment of your garden.
The great thing about outdoor bean bags is that they come in a variety of different styles and colors, and they are suitable for both children and adults. Bean bag chairs are designed to be versatile and adaptable, and they are both lightweight and easy to move from one location to the other.
Other funky garden furniture includes tables and chairs that have been molded from aluminum, stainless steel, and plastic. Plastic tables and chairs come in such a wide range of different styles, colors, and designs that you could end up with a very unique looking garden furniture arrangement.
As you can see, there are many different ways in which to add a touch of class and style to your garden and depending on what kind of outdoor furniture that you choose from, your garden will become a major talking point amongst friends and visitors.
John Miller is a home improvement expert who enjoys sharing his experience with others through blogging for several home décor and interior design websites.