The Essential List of Different Power Tools Every Homeowner Should Have
by Boris Dzhingarov on Nov 12, 2019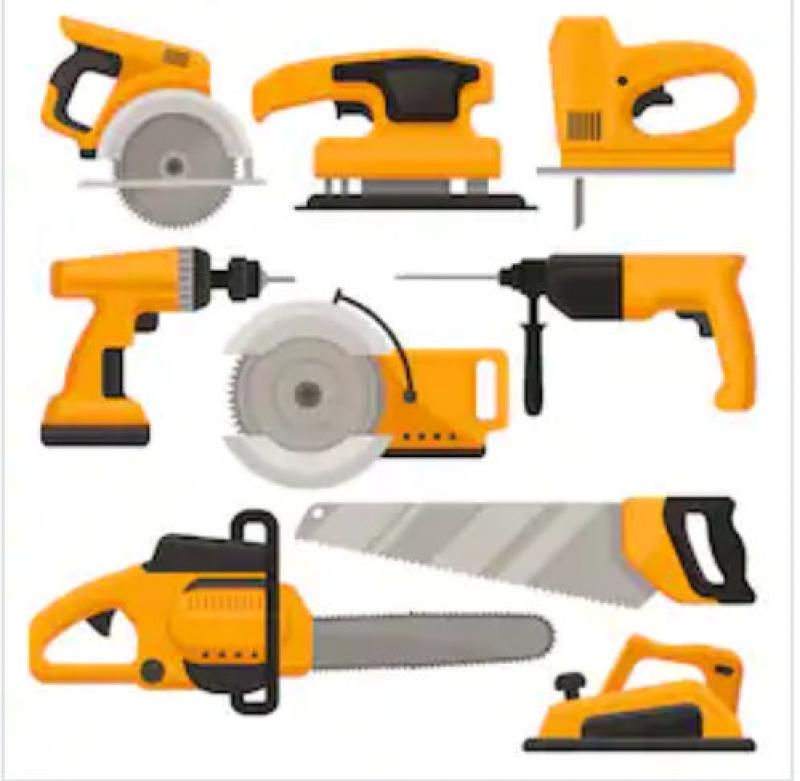 With the rising trend of people who want to DIY almost everything at home, it's no surprise that the tools used have skyrocketed in terms of technological development. If you haven't been keeping tabs on power tools, then you're about to be enlightened by the heights they've reached. This article will talk about some indispensable power tools you should have at home.
Here's a List of Different Power Tools That You Must Have at Home:
1- A Power Drill Driver
If you remember how annoying dragging a drill with a cable was, you'll enjoy this one. Technology took drills to new heights with the addition of lithium-ion batteries that produce 20V max, with 1.5AH (Amp Hours). You can get batteries up to 9AH, however, charging one 1.5AH battery while using the other can allow you to walk around wherever you want without a cable for as long as you desire. The drill also comes with an impressive brushless motor that automatically adjusts its power, according to the surface it's pressed against. This design ensures it runs with adequate power for the amount of resistance faced, which makes it almost 30% more efficient than any regular drill. It's also equipped with an LED lighting system that helps you out if you're working in cramped spaces.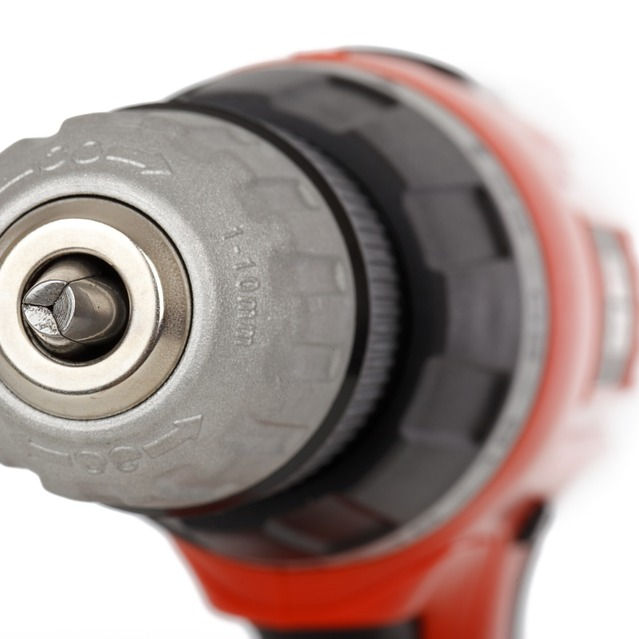 2- A Battery Tester
Instead of collecting all the batteries, you find lying around the house when you run out, getting a battery tester that could inform you of the capacity of the batteries within 2-3 seconds can be far more efficient. Facing the uncertainty of how long the battery is going to last is exactly why having a battery home tester saves you so much time and energy. It's capable of testing out batteries as small as "LR44" and "CR2032" batteries that are as small as buttons/coins and batteries as large as 3.6v lithium-ion batteries. Placing your battery will light up the LED light indicators showing you how much power remains within that battery.
3- An Electric Screwdriver
Torquing down screws manually is history with the new electric screwdrivers available right now because the lithium battery is back in yet another power tool. While it still weighs exactly as much as a regular screwdriver would, this screwdriver only needs to be inserted to work. Equipped with a two-stage planetary gear for any automatic action, it also comes with a clutch that allows you to use it regularly. The lithium battery is rechargeable and functions over a long duration of time due to the extremely low amount of energy it exerts to function.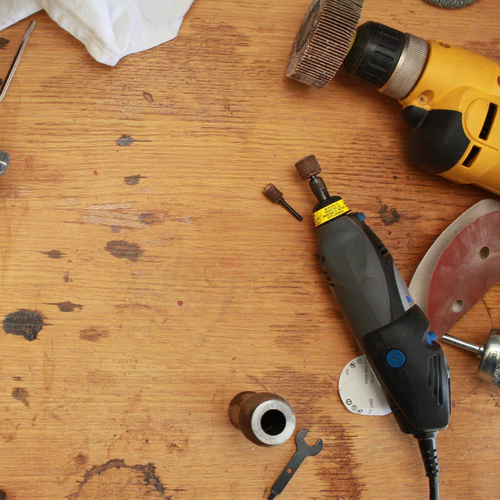 4- A Cordless Circular Saw
Every homeowner out there has faced the struggle of having a table's legs become uneven and they've all wished they could just grab a tool out of their toolbox and immediately fix this annoying issue. Having a cordless circular saw allows you to simply grab it and get to work on equalizing the legs of that table within moments. Paired with a long, straight piece of lumber (a 1 x 4 works great, but you can go larger) and a couple of C-clamps to hold it in place can help you cut with stability and accuracy. Working the circular saw takes less time than taking the safety precautions before you get started, as it's extremely convenient to use.
5- A Palm Sander
If you're the type of person who gets very annoyed when they spot any jagged edges on any of your furniture/walls then a sander is a necessity in your toolbox. Using it before applying a new paint job for any of the furniture/walls you have at home will give your house an entirely new look because of the huge difference it makes. Sanding before applying a layer of paint helps it to stick better and last for a lot longer than if you don't. Depending on the surface you're working with, you'll have to use sandpaper with grit sizes differing from 40 to 400, so check out what type of surface you're working with and what size works best for it before getting to work.
6-A Handheld Rotary Tool
A tiny multi-functional tool is one of the greatest investments you can make as they work wonders for any perfectionist. If you spot a small spot that needs to be polished, sanded, cut, or even etched, you'd just grab your handheld rotary tool and make quick work of it. The batteries inside it can last a long time as it always finishes the task in no time. It also helps you get to those tiny places that most tools can't get to, which allows you to finely detail every part of your house with ease.
If you're a fan of having the best power tools that pretty much do all the work for you around the house, then you'll need to pay close attention to the list above. Homeowners often have to struggle with tedious tasks that could be made a lot easier with the right tools, so it's essential to add them to your toolkit. Some of these tools are constantly being developed and new models being introduced almost every year, so keep an eye out for any technological advancements too.