6 Home Projects You Should Undertake Next
by William Hayes on Jul 27, 2015
When you've just finished one project in the home, your attention usually turns to what will come next. Here are 6 options for you to consider!
Modernize Your Bathroom
The bathroom is one of the key rooms in the house. A lot of people in the housing industry will tell you that it is the single most important room in the house to get right. So, if you haven't upgraded your bathroom for a decade or more, it's about time that you changed all that and modernized it.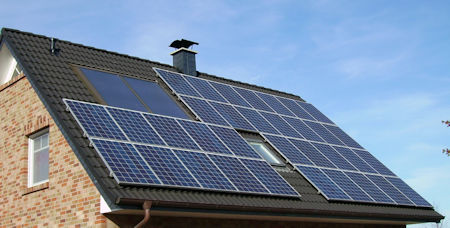 You can easily pick up a stylish bathroom suite at a good price nowadays. It doesn't have to cost you a fortune. There are also small touches that can make a lot of difference in the bathroom too. Change the tiles, piles up some Egyptian cotton towels and add some candles to the room.
Convert the Loft
There aren't many ways in which you can add an entirely new bedroom to your home. But converting your loft is one way in which you can. Your loft, like most lofts, is probably full of old junk and cardboard boxes that you don't even need to use. Start by clearing all this junk out of the loft and have a look at the space that's up there.
Most lofts are more than big enough to contain a bedroom, so why not go for it? You will be able to free up the bedroom space you need without having to go through the stress of moving house. It will also add a great deal of value to your home as you'll have more functioning bedrooms to boast about.
Replace Your Heating and Cooling System
It's only when the weather is really hot or really cold that you realize the importance of a good heating and cooling system. So many people simply don't repair theirs when it breaks down. But you should think about upgrading yours. It's a vital part of the home, and there are lots of new models on the market now.
You should contact a trained professional, who will be able to fix your old one or install an entirely new one. A modern system will also be a lot more energy-efficient. So, it won't just have better features, but it'll also save you some money.
Go Green
The future is green, so why not get ahead of the curve and make your home green today? There are plenty of things you can do to achieve this. Firstly, think about how well insulated your home is. You should replace the insulation and upgrade your doors and windows if necessary. This will help you keep the heat in your home and the cold out.
You should also start to consider the possibility of using sustainable energy generation methods. This can mean using wind turbines or solar panels to generate electricity from the natural environment. This will save you a lot of money in the long-term because you won't have to be paying out money to big energy companies.
Add a Decking Area
The reason for having a decking is so good is that it gives you a space that joins the house to the garden. It also provides you with somewhere to sit in the summer when you don't want to be stuck inside. You can buy some garden chairs and a table and create a perfect summer eating area. You just need to think about how you're going to put it in place.
You can either take the DIY route or have a professional do it for you instead. It's not too difficult to undertake the job yourself, and this is what I'd recommend. Just make sure you have a solid plan, good materials, and the right tools. As long as you have all that, there's no reason why you can't get the job done.
Make Use of Your Shed
Your shed is probably just that thing at the bottom of your garden, but you should try to do something with it. You could turn it into a genuinely useful space that could completely change the way you use it. It could be a practical change, such as turning the shed into a home office or workspace. It will provide you with somewhere to knuckle down when a deadline is approaching.
Alternatively, you could do something a little more fun with it. Some people turn it into a games room or somewhere to indulge in their hobby. All you have to do is make the shed a bit more comfortable, add electricity and maybe insulate it.  It takes a little investment, but it's worth it!