How You Can Organize Your Home
by Guest Post on Sep 22, 2010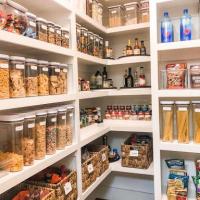 Is your house cluttered and messy? If so you probably need a new cleaning plan.
If I told you it would only take you 15 minutes a day to keep your home in tip top shape would you believe me? Well believe it because it's possible! You only need 15 minutes per day to keep your house de-cluttered and in sparkling condition.
After a long day of work it can be over whelming to think about cleaning the house. You want to relax from work not start a second job. The information below will help you get a routine in place to keep your house looking great.
4 Necessities For Organizing Your Home
Buy yourself a timer. This may seem silly, but it works. Using a timer while you are cleaning will make you work quickly and efficiently. Often times when we are cleaning we find things and get side tracked and never finish the job. Using a timer keeps you on a schedule and makes you work harder at the task.
Choose a certain area or task that you want completed in your 15 minutes. Focus your attention on one room at a time if the rooms are a real disaster. Once you complete one area it will give you a feeling of accomplishment and keep you going to complete the rest of the house. If you know you are going to need more than 15 minutes for an organizing task break it up into multiples of 15 minutes so you don't get overwhelmed.
Making quick decisions really helps to keep things moving along and usually your instinct decision is always best anyway. The time will keep you on pace with making faster decisions and allowing you to get organized more quickly than ever before.
While you are cleaning and organizing your home if you come across items that you are uncertain about you should remove them from your home. If the item has no use to you anymore or you don't even know what it is chances are you don't need it. It is just adding to the clutter of your home. Throw these unwanted items away or if they are reusable donate them to your local charity.