How to Find a Good House Painter Near Me
by Guest on Aug 22, 2017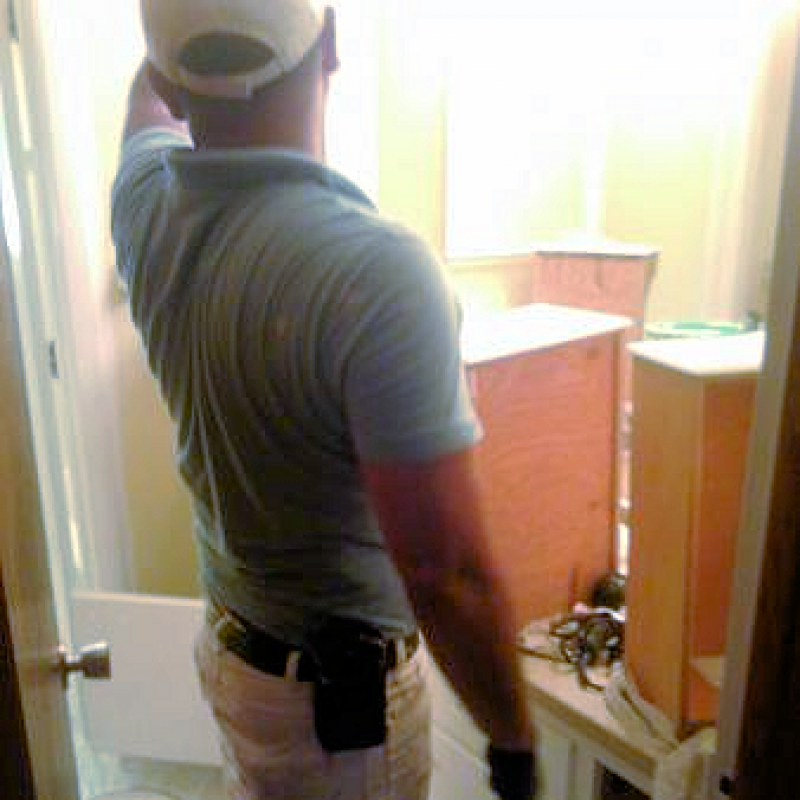 The question in the heading takes up to parts. The first part covers how to find a good house painter and the second covers finding a painter near where you live.
Word of Mouth
Finding a painter nearby can be done in several ways. The first is word of mouth. Someone in your neighborhood will have had their house painted recently.
Have a look around to see who has had their house painted and ask them if they can recommend the contractor.
You can ask questions about the contractor, the work, and the cost long before you risk being influenced by a smooth talking salesman.
Good businesses operate on word of mouth and this will form a core part of their marketing.
Being able to contact reference means that they are known in their industry and have developed a reputation.
Industry directories.
Contractors that are listed in industry-specific directories are usually reliable because they will have had to pay for a listing.
People who pay for a business listing consider it an investment in sales and marketing and are therefore unlikely to disappear overnight with a job half done.
Some industrial bodies will not permit a business to list in their directory unless they have met certain standards or requirements. This protects the consumer and the reputation of the industry.
When investigating directories establish what the criteria are for the listing. When it involves a qualification, you can feel more assured that you are looking at the correct list.
Online directories
An online directory, while perhaps not requiring specific criteria for registration usually provide other insights into a contractor. A good online directory will enable reviews.
Be wary of contractors that have no reviews or have a considerable mix of reviews.
A mix of reviews could be an indication that the stability of the quality of work output could be an issue. Investigate before deciding to go further.
A contractor with a consistent history of poor reviews should be avoided. Don't forget that sometimes things happen though.
If a contractor had a patch of bad reviews and has subsequently rebuilt their reputation, they may have had a fire or flood in the offices that impacted their ability to deliver.
Customers are often not sympathetic to acts of God that the contractor had no control over.
Appointing the painter
Once you have decided on a selection of painters to approach for an estimate there are numbers of factors to remember when looking for a quotation.
Remember to always ask questions.
Insurance
The very first question you should ask is about insurance. A professional insurance policy should cover multiple areas of the project.
What happens if the painter or one of his crew accidentally damage your property? Are on-site injuries covered?
Not only potential injuries to the contractor and his staff but also members of your household?
Materials
What materials are going to be used and are approved within the industry. There are times when a scaffold is a better solution to a whole lot of ladders.
You may want to ask whether the contractor can cope with difficult aspects of the job, such as very high house walls.
Do they have the safety equipment aside from the equipment required to do the job?
Project Management
Another important question is about project management. Who will be managing the crew on-site?
If you ask about the flow of authority, you will know who to quick in each possible eventuality.
Understanding the hierarchy and establishing that there is one will enable you to understand each stage of the process.
Training
Training is critical to a successful outcome. Anyone can hire people off the street to do a laborers job.
Experienced house painters won't just know their stuff about proper techniques and methods, but also about health and safety requirements and the correct use of materials.
A well-trained crew speeds up the job and reduces insurance risks significantly.
Resources
Ask about the materials being used and where they are sourced from. White paint is not Whitewash.
You will want to be assured not only of the quality of the workmanship but also of the quality of the materials being used.
Ensure that the contractor will do things such as buy paints that have been manufactured as part of the same batch and that contrasting colors look the way do in the samples.
Looking for the right place and asking the right questions will all enable you to find the right house painter close to your home.
Your home is your biggest investment, a little extra time to search for the right painting contractor will help you to maintain its value.