Some Useful Tips to Hire a Water Damage Restoration Specialist
by Guest Post on Jun 12, 2013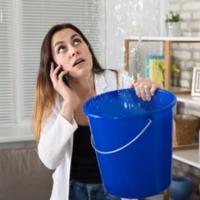 Water damage can hit almost any building anywhere. But, perhaps buildings in areas that are prone to natural disasters may be slightly more vulnerable to water damage. Basements can get flooded any time there are extra heavy rains or the building's structure itself may be damaged because of waterlogged grounds.
Regardless of the reason why water damage has taken place, it is indeed useful to have knowledge of a few tips to hire a water damage restoration specialist.
Why hire a specialist?
Like so many other trades, hiring a specialist has advantages such as:
A water damage restoration specialist will bring into play his unique expertise and knowledge of the latest technology in the industry,
He will get the job done extremely effectively and in a specific timeframe,
He will not end up causing extra damage to your building as he goes about his work,
He can minimize the after effects of water damage such as mold and rotting furniture or furnishings,
You can use his knowledge and expertise to get information and advice on how you can minimize the occurrence of water damage in the future.
Thus, hiring a water damage restoration specialist does have plenty of advantages.
There are a few things that you can keep in mind when you go about hiring a water damage restoration specialist.
Finding out about the process
There is a specific process that specialists need to use in order to remedy water damage. Restoring a house or building to its "pre-water damage" days is not an easy process. It involves drying out the space first, then cleaning it up and then probably decontaminating it as well.
For each of these processes, there are different specialized equipment that needs to come into play. There are also different kinds of technology involved that will ensure that the water damage restoration process is thorough and effective. So, before you hire a specialist, do find out from him exactly how he will go about doing his work.
Checking for contamination
Sometimes there may be deep-rooted contamination caused by things like fungus or mold and even asbestos. Depending on the cause of the water damage, you will need to cater for various kinds of contaminants may have entered your house. And only a thorough cleaning process can remove underlying contamination from areas such as carpets, corners of the rooms, the underside of the furniture, and even any seepage that may have occurred that has taken the contamination under your floorboards. If a thorough cleaning is not done, then there are chances of pathogens and disease-causing agents to thrive.
Portfolio of services
Even if it is an emergency water damage situation, it is a good idea to check whether the water damage restoration specialist can undertake or at least help you do things like replacement of the carpet, replacement of the flooring and so on. You also need to find out whether the water damage restoration specialist is a licensed professional. Checking for things like certification with the local authorities or agencies is an excellent idea before you retain anybody.