How to Improve Your Home on a Budget
by Guest Post on Jun 2, 2018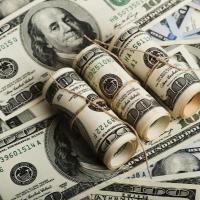 Every homeowner has a list of things they'd love to do around the home. Replace the dishwasher, paint a bedroom, fix up the patio, etc. It seems like no matter what you get done on this list, there is always more to do. On top of that, most of these projects require some money, and we all don't have that much extra income lying around. This doesn't mean you can't improve your home, however. Fixing up your home while on a budget isn't difficult if you can follow the below advice.
Start Saving Up
One of the first things you should do is start saving up. If you have a large project in mind, affording it is a lot easier when you have some extra money socked away. Unfortunately, this money doesn't just appear. You need to start putting away a little bit each week, and eventually, you'll have enough that you can start your desired project.
A good idea is to open up a separate saving account either with your bank or credit union and have a small amount of money withdrawn from your paycheck and inserted into this account every week. This way you don't have to remember to do it, and you'll be less likely to touch the money for something else.
Do One Thing at a Time
Next, you mustn't try to do too much at once. It's okay to take things one project at a time. This will make affording your project a little easier, as you won't need to spend too much money all at the same time. So, take some time to think about which projects you want to get done first. Maybe you have a BBQ coming up and you'd like to get your yard landscaped. At the same time, your current dishwasher is working just fine, so you don't need to upgrade it yet. Making a priorities list like this will help you to focus on what's important and keep you within your budget.
Explore All of Your Options
Another thing you'll want to avoid is rushing into any project. You don't want to decide one day to add a deck in your backyard and then have a crew at your home the next day. No matter what sort of improvements you are looking to make, you should explore all of your options. You may find along the way something you like better and which is more affordable. You can also ensure you are working with a reputable company for any large projects and that you aren't wasting your money.
Shop for Deals
Along these same lines, you should take some time to shop for deals. For instance, if you want to upgrade your bedroom set, a great time to do this is around Memorial Day. This is when a lot of stores have sales on mattresses and you may be able to get yourself a good deal. By timing your projects for the right time of year, you can make everything more affordable, and get more done. So don't just rush into any purchase – take your time and shop around.
Do It Yourself
A great way to save on home improvement projects is to do the work yourself. Rather than hiring someone to paint your bedroom, roll up your sleeves and do it yourself. Want to place a concrete floor down? No problem, just look into getting a form rental, find some instructions online, and give it a go.  You'd be surprised at what you're capable of doing with a little effort, and how much you can save.
Do What You Can for Free
Finally, see which projects around your home you can do for free – or almost free. For example, it won't cost you anything to organize your closets or give your home a good cleaning. Sometimes we get so comfortable in our own homes, that we miss out on some of the glaring issues. A weekend spent cleaning and organizing is sometimes just as effective at improving your home as some of the larger projects you've had in mind. 
Start Planning Out Your Improvements Now
The key to improving your home on a budget is planning. How much do you need? When do you need it by? How can you cut costs? When will you have time to perform the job yourself? The more you can plan out, the more likely it is that you'll be able to save some money and do everything you want within your budget. Hopefully, these few tips were able to help you afford your home improvements and before long your home will be looking better, without sacrificing your financial health.