Home Improvement to Assist With a Quick House Sale
by Guest on Jan 31, 2015
Finding the time to decorate your home can be difficult in this day and age. Individuals work and life balance can sometimes leave little or no space to get that all important DIY, home improvements or much needed decor face lift done. This can be problematic when it comes to trying to sell your home. Houses that appear fresher and move-in-able appear to sell quicker on the market. So how if you live a hectic life can you find time to get around all your home improvements?
Start by writing a list of all the things needed doing around the house to improve its overall look; Set a realistic time frame in which these jobs can be done; If you have spare cash employee trades men to carry out repairs; If your budget just will not stretch to paying trades men ask family and friends to lend a hand; Or if all else fails set aside time when possible and tackle one job at a time.
Having these undone jobs exposed when potential buyers view your home can put buyers off as they are faced with the prospect of having to carry out these jobs themselves. Buyers like the idea they can move straight in with no hassle. Even dull unpainted rooms can be an off put to potential buyers.
Finding that all important time to rearrange your home fit for sale is vital if you want a quick quality sale. Even a simple freshening of walls with paint and a holistic de-clutter of your home can give buyers a good impression and tempt them to putting in an offer for your home.  It's about thinking in the long term, if you really genuinely want to sell your home you have to put the effort in to make repairs and give your home a seller face lift, a new lease of life. Although you are still living in your home, you have to make buyers warm to your property by presenting a home that appears like a show home. This can be difficult when time is an issue but as listed before there are strategies you can follow to enable things to run smoothly giving you the best chance to sell your home. 
Strategies to Sell Your House Quickly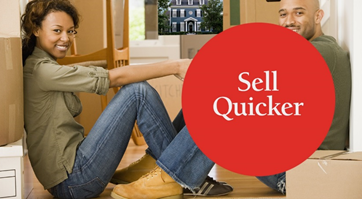 So looking around your home do you see dull lifeless rooms? Unfixed projects and much needed home improvements? Clutter which prevents the buyers from seeing the potential of rooms? If this is you then you need to get your strategy together and take steps to making your home the best on the market with your home category. Give buyers a viewing they will go away and have stuck in their head so when it comes to making a decision on which to buy your home will be the best option. It's a short term solution to a long term goal.
The goal being selling your home. Something you can do to get yourself motivated and give you ideas is go and view other properties on the market similar to yours, how do they appear? Are they presented well are they having many interests? Taking this information away and using it to your advantage is a good way to get started in improving your home for a sale.