The Advantages of Paving Services that Every Homeowner Must Know
by Nick Marr on Jul 15, 2019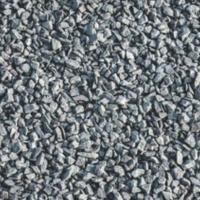 Paving is not just an ordinary flooring to make the surface of pathways smooth. The covering or outer layer serves many purposes, such as giving extra strength to the road or footpath depending on the materials used to ensure its durability. Commonly, paving is made from natural aggregates such as crushed stone, sand, and gravel. But recycled materials like crushed mirrors, glass, and shells are also used to create gentle and unique designs.
Getting the external surfaces paved is quite an investment to make, but it has advantages beyond just looks that every homeowner must know. Residential paving services can comprehensively explain the benefits of strengthening the interior and exterior layers of pavement and can provide supply and installation services suited for customers' specific paving needs. Through these paving service providers, there is no need for regular maintenance because the quality they produce can last for an extended period.
Can give a neat look to outside areas
In contrast to the old-style pavement that maintains the earthy effect, paving can now provide the outdoor area of a residence with an elegant look. The appearance may produce a unified space that is far different from the blank and lifeless form that traditional paving provides. Combined with beautiful landscaping, the outside area can be transformed into a beautiful place that can enhance the look of the house's facade. The paving can also save time on maintaining it since it is easy to wash off dirt and blemishes.
Can serve multi-functions
With a paved walkway, many functions can be served like a play area, party venue, or garage sale post since paving provides a stable surface that ordinary walkways or sidewalks cannot give. The safety benefit, among other things, is what makes this type of paving recommended for residential outdoor areas, to avoid slips and the formation of mold on the pavement.
Can strengthen the pavement
With the shift to environment-friendly alternatives, paving services are now designed in a more flexible manner rather than the traditional way. Innovations are now being applied to produce quality paving that can help in flood prevention, ground cracking, frost damage, UV degradation, and other protective measures to ensure the long-lasting benefits of the pavement. Resin-bound permeable paving is the recent innovative approach that has given a new perspective to ensure the durability of the exterior layer of roads and walkways. Through this method, every particle of stone is fully covered with resin making them intact and not easy to break apart.
Can highlight the features of the exterior parts of a house
With the profound surface that paving can provide, the driveway, garden, patio, and pool surround can be distinguished, and its functions will be highlighted. Unlike the usual cement pavements where grey and white are the only colors that can be seen, modern domestic paving can now offer different shades and textures that will give extra flavor to the visual appearance of the exterior areas.
When making home improvements, every homeowner should consider both beauty and safety.