Why You Shouldn't Do Home Improvement Projects Yourself
by Nick dean on Nov 13, 2019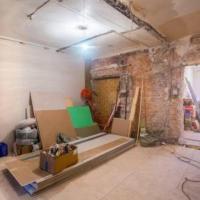 We live in a cost-conscious society where everyone is looking for bargains and rock bottom prices, but at what cost?  Years ago, manufacturers would make things at a slightly higher cost, but they were meant to last. Nowadays, we're looking for the same product, but durability doesn't matter, we just want it as cheap as possible.  We can go get another tomorrow, and maybe even cheaper. We take the same approach with our home remodeling projects, we want things to be done as cheap as possible, which usually means we end up doing the projects ourselves.  
I understand that being financially responsible is important, but what if hiring out these small to mid-sized projects was the financially responsible thing to do?  See, a lot of times we step over dollars to pick up quarters when it comes to getting things done around the house. We think that saving costs on labor means coming out the other end as a winner, but I argue that that's not necessarily the case.  Here are some reasons to make the right financial decision and outsource the work to a professional.
Experience
Experience is something you just cannot fake.  Either you've got it or you don't. It shows itself in the work that you do and the results you get.  Often times when things get more challenging and you encounter situations that you don't know how to address, you end up making large mistakes and doing poor work.  A true professional will usually have seen that same problem dozens of other times and will know how to overcome it. I know a drywall contractor who makes cutting drywall look like a walk in the park, but making the right measurements and just knowing where to start can be overwhelming for a beginner.  You just can't replace experience.
Tools
We always think we can accomplish large projects with the most basic tools of the trade, and most times we can get extremely far with them, but we can't get over the finish line with them.  We pass on getting a tool that is specifically for one scenario and we pass on another tool for a different scenario and before we know it, we're back in line at Home Depot to get a cart full of tools that we'll only be used once.
The pros know their trade and they know the tools that they need.  Since they do this type of work day-in and day-out they come equipped to work with the right tools for the job.  If you don't have the right tools for the job then it's probably a job you should stay away from.
Time
This is by far the biggest reason to outsource any of your home improvement projects.  Time is something incredibly valuable so you need to capitalize on it as often as you can.  I can't tell you how many times I've spoken to someone who thought a project was going to take them x hours to get done and instead takes 5-10 times as long.  Weekend projects turn into several months because a challenge sets them back, then the following 2 weekends they have something to do so they can't get to it, and so on and so forth.  Time quickly flies by and then you have to scramble to get the project done, many times sacrificing quality to just be done with things.  
I argue that your time could have been much better spent making money at your everyday job.  It's where you're best skilled and most efficient, not a project that you just picked up and are dabbling in.  You could have spent hours actually making money (potentially even more than the cost of the project) instead of wasting days or months to get it done on your own.  Time is something you don't want to waste, especially on something that you know nothing about. Outsource the work and make it worth your while.