Dangers of Backyard Pools
by Bonnie Phillips on Dec 19, 2019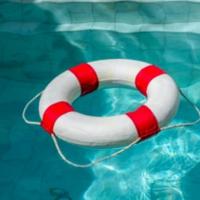 Who doesn't love a backyard pool for a more luxurious and relaxing addition to their home? But while keeping in mind the comfort we or our children could derive from the same, we should always remember that 'Caution is the eldest child of wisdom.' So, while enjoying backyard pools at home, one should never forget to be alert of the hazards that can arise through these luxuries. According to the USA Swimming Foundation, from January 2018 to May 2018, around 19 children below 15 years of age drowned in a pool.
The consumer product safety commission (CPSC) also reports:
In residential locations, 74% of children drowning were below the age of 15 years between 2015-2017. Shockingly, the number of boys under the age of 15 who die due to drowning is double the rate of the drowning of girls. There are about 391 children who died in spas as well as pools in 2015. Every year, the emergency department treats around 6,400 spa and pool injuries of children below 15 years of age. In the last few years, drowning continues to be the second-largest cause of preventable death for kids around age 15.
According to NSC, around 353 people drowned in 2017, aged between 5-24 years.
Now, the question arises of how to prevent these situations. Here are some ways to answer it-
Pool Fencing
Installing a pool safety fence around your backyard pool is a great choice that can be made to ensure more safety, as, through them, we get more substantial latches. They also have the ability to add a padlock, and we can get better durability. If good-quality metal fencing is done, then one can get features like greater visibility, easier installation, and more flexibility.  To find a reputable company that can install a safe and compliant fence, simply search pool safety fences near me and get a few quotes. Secondly, one should never go into the water unless he/she knows how to swim. Swim lessons are available for all age groups. One can swim freely at places that are under the protection of lifeguards to be on a safer side.
Swimming lessons
Alcohol should be avoided when you plan to swim; alcohol is responsible for half almost of the total teenage male drownings. If you are a parent, you should always be with your child when he/she is anywhere near a body of water. You can provide your child with swim lessons as per his/her age, but remain careful as these lessons only reduce the drowning possibilities and don't eliminate them completely.  For younger children and babies, enroll them in lessons specifically designed to teach life-saving techniques if they were to accidentally fall into a pool.  Even if your child is under the supervision of lifeguards, you should never leave him/her alone with them as ultimately no one can care for your child better than you. Last but not least, never let your child play around with suction fittings and drains as it can be more dangerous than you ever imagined.
To Conclude
Precaution is always better than cure. Thus, you should keep a first aid box ready with you and all emergency contacts should be kept handy. Get all adults in the household Cardio-Pulmonary Respiration (CPR) training as you never know when you would need the skills in the future. Being ready for situations is always the best option.