Five Ways to Make Your Rooms Look Bigger
by jainnie smith on Jan 8, 2016
Most of us feel more comfortable in a light airy and spacious room. With this in mind, we decided to put together this article to help you to make your rooms look as big as possible.
Below you will find details of some clever colour, lighting and furnishing techniques that will help you to make the most of the space in your home.
Using colour and contrast
Most people know light colours can make a small room seem bigger and brighter. This is because they reflect the natural light more. Using soft tones, such as off-white, or white with a hint of blue or green, also makes a room seem more inviting.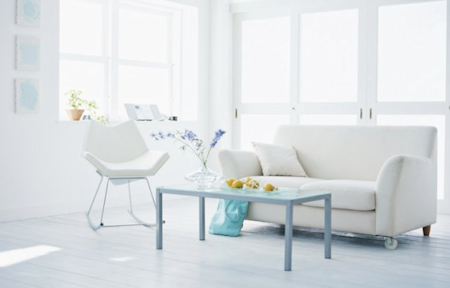 Be clever with your lighting
The more natural light you let into a room, the better. If you have windows, make sure that you leave them uncovered, as much as possible, during daylight hours.
Should you not have access to natural light, do not worry. Just make sure that your rooms are well lit.
Remove the clutter
A tidy and well-organized room always looks more spacious than an untidy one does. Keeping as many of your belongings tucked away out of sight makes a huge difference to how big a room looks.
Pay attention to what you put on your walls
Keeping wall coverings to a minimum also helps. Having one large photo or picture instead of numerous smaller ones makes a big difference to how big a room looks.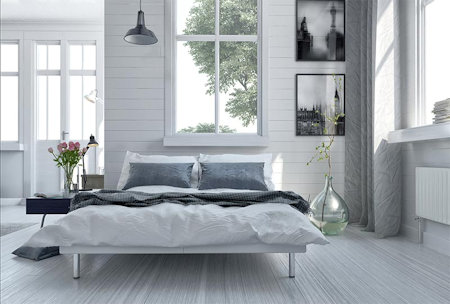 Create a focal point
When decorating a small room, try to create a focal point which draws the eye. This creates the illusion of space.
Utilize mirrors
Mirrors help in several ways. They capture the light that enters the room and reflect it back into that area making is seem far brighter, and, therefore, bigger.
Placing the mirror so that it reflects the room beyond, through the doorway, makes any room seem far bigger.
Arranging your furniture cleverly
A room that is too full will always seem small and cramped. Therefore, it is important not to buy furniture that is too big for the space that you have available.
Get rid of any large items and use furniture rental online to source some smaller items that will fit in better. Doing so, will allow you to experiment and find the right scale of furniture for your particular room.
If you want to keep some of your larger pieces, you can do so. Just make sure that you place these items on the outer perimeter of the room. Putting them against the wall will help them to appear smaller.
Making sure that there are not too many items of furniture in the room is also important. You need to keep walkways clear. If you have to move awkwardly to get around a room, it always feels more cramped than it actually is. You do not want to have to zigzag around your furniture when you enter a room or need to sit down.
This is also important from a safety point of view. The last thing you need is for people to knock themselves on items of furniture as they try to get by.