Money Saving Techniques for Building or Remodeling
by Guest on May 15, 2012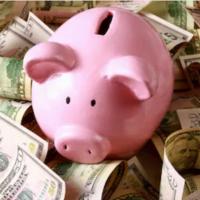 With home building and remodeling costs on the rise, finding ways to save money is very important when you are trying to stay on a budget. The following are a number of ways to save money along with adding value to your new home or remodeling project.
Being Your Own General Contractor
Being your own general contractor will save you the most amount of money. It can save you as much as 25-30 percent but it does require a great deal of work. Planning, researching materials, scheduling sub-contractors, daily on-site inspections, etc. Being your own general contractor should not be undertaken unless you have a good understanding of the construction process and the time to invest. But if you have experience and are willing to invest the time that will be needed then being your own general contractor should be a serious consideration.
Being Your Own Architect
If you are not willing or able to oversee the building process, then being your own architect will be your next option to saving the greatest amount of money. Architects can charge as much as 15 percent depending upon the role they play in the design and building process. If you have a design background or wish to try it for the fun of it, there are any number of design aids that can assist you in your efforts. From traditional drafts to design software that ranges from the beginner level to the very sophisticated that can provide a 3-D layout of your project. Designing your new home or remodeling project can be very rewarding. To get ideas there is an unlimited supply of stock plan books at bookstores and on the Internet along with any number of how-to project websites and manuals. The nice thing about designing your own project is the design work is completed long before any ground is even broken. By taking your time and carefully analyzing all aspects of your project you can be as methodical as you want to create your dream home or remodeling project.
Purchasing Your Building Materials
Some general contractors may not work under this process but if you can find one who will you can save an additional 5-10 percent. Most general contractors buy the materials at a discount and then sell them back to you at a profit. By eliminating the general contractors' mark-up you can save yourself a great deal of money. To purchase materials you will want to ask for the builder's discount from your local supplier. You may not get the exact price as your contractor because your contractor will usually have a long-standing relationship with a supplier from past projects so the supplier will on occasion give a repeat customer better pricing. But you will get your materials cheaper than going through your builder or general contractor. The key to this process is to stay in constant communication with your contractor and supplier to ensure delivery of the correct materials when the subs need them. The last thing you want is for the millwork to arrive before the framing materials. You may even be able to work out an arrangement with your general contractor and supplier to allow the general contractor to order the materials when they are needed rather than relying on you. Just make sure the contractor is ordering materials strictly for your project and is returning any materials that are left over. Also, make sure if materials are returned that your account is credited.
Additional Money Savings Techniques
The previous techniques will save you the greatest amount of money during your home building or remodeling project. There are other ways to save money that are easy to do and can save collectively a great deal of money. Site preparation, demolition, waterproofing (provided your waterproofing or damp proofing can be applied without a trained installer), site clean-up, framing, drywalling, installing windows and doors, installing millwork, etc. They're any number of ways to save labor and mark-up costs when building or remodeling your home. Money that can either be put into your pocket or that can be spent on additional items for your project. The list is nearly endless. The key to doing any work on your project is to make sure you have a good understanding of your general contractor and the sub-contractors. All projects are on a strict timetable and you want to keep the process going. Do not hamper the process. Work closely with your contractors, stay on schedule with your duties, and in the end, you will achieve the results you want but at a better price.