Important Ideas for Your Kitchen Remodeling
by Guest on Sep 14, 2013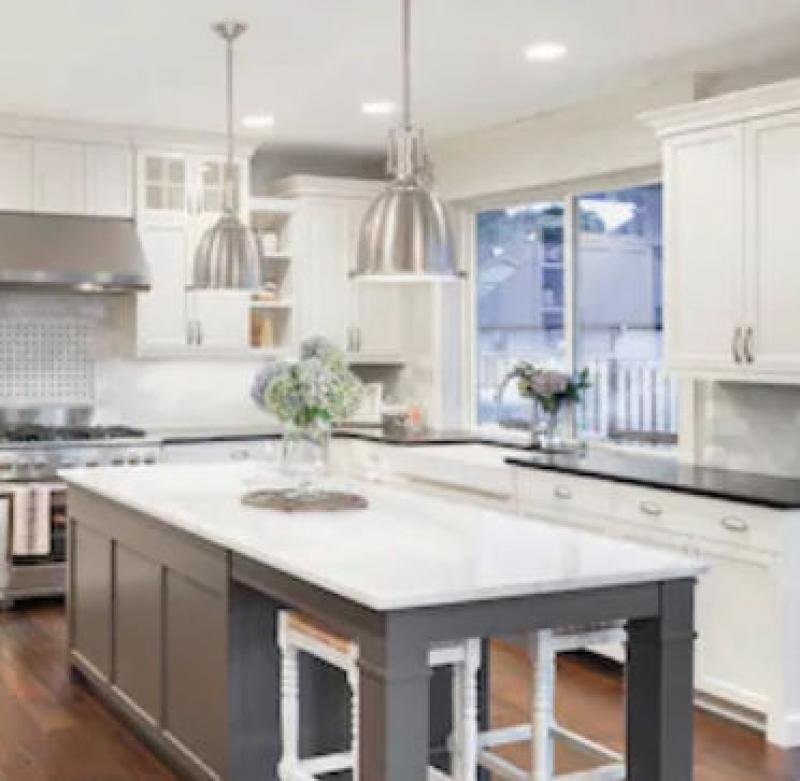 Are you starting on your kitchen remodeling project yet? Before you get started there are some important ideas you may want to consider before making any decisions. Some aspects are more important than others. And some things that are probably more important than you may realize right away. The general setup is always a huge factor. You also need to consider storage, space available, appliance location, lighting, and countertops.
1. Island
Having an island adds so much to your new kitchen. It adds a focal point and more depth to the overall appearance of the kitchen. At the same time, it can serve multiple functions. Adding an island gives you many options. You can choose to place the sink or cooktop in the island. If you're a wine connoisseur then you could even put in a wine cooler. It also gives the ability to have added storage. Putting in some electrical outlets will prove to be handier than you can ever imagine. When it comes to kitchen remodeling homeowners know there are experts nearby willing to help.
Be sure to consider your cooktop size before placing it on your new island. You want to have optimum space and efficiency at the same time. If you're going to place your sink on the island you want to decide what size sink you want. Are you wanting a single or double-sided sink? Don't forget what depth you want and what material you want.
2. Oven
Be sure you consider a double oven option if you have the appropriate amount of space. A double oven offers a large amount of freedom when cooking. You never have to worry about taking turns cooking dishes on holidays or planning what food goes into the oven first before putting in the next item so they're done at the same time. Don't forget to plan out the best spot to place your single or double oven so you have great accessibility and don't waste space.
3. Pantry
A walk-in pantry is an amazing feature that you must consider. It gives you a great amount of storage space as well as not occupying your cabinet space. When you have a walk-in pantry it gives you the ability to keep all kinds of ingredients on hand for whipping up any dish you can imagine.
4. Lighting
Having the right lighting will make all the difference in the world. If your new kitchen is too dark you will lose the appeal you've just spent time and money creating. If it's too bright you won't want to spend much time there and that will be a waste of the time and money you just invested. Consider your options for lighting sources. You could choose a chandelier if that will match the décor and style you've chosen for your new kitchen. There is also recessed lighting and pendant lighting options. Both of these will add an excellent light source to your new kitchen and you can choose the energy-efficient bulbs to save money while having beautiful lighting.
I'm Andrea Jensen, as an interior designer I work with the top architects and contractors to help people create the kitchens of their dreams.