Kitchen and Bath Remodeling Increases The Resale Value of a Home
by Guest Post on Aug 23, 2013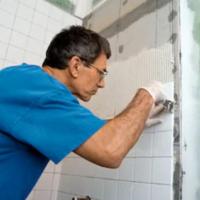 Homeowners that are trying to boost the resale value of their home tend to figure out very fast that not all renovations are created equal.  A lot of "big-ticket" items such as flagstones around your pool, a pond in your backyard, or hardwood floors can be great for you as the homeowner. However, these improvements are for the homeowner and will not do much to increase the resale value of your home.  Instead of items like this, homeowners should focus on items like a bathroom remodeling or kitchen remodeling job. 
Kris Anderson, a Re/Max agent says, "The key when remodeling is to think in terms of resale always."
The Benefits of A Good Remodeling Job
There is a wide range of home improvements that can increase the resale value of your home, from simply painting to more extensive projects like a kitchen or bathroom remodel, even in the current buyer's market.  A bathroom remodeling job, especially updating an aging master bathroom or adding an additional bathroom can bring you a 168% return on your investment.
If you are doing a remodeling job, remember that kitchen remodeling is very important.  The kitchen is still looked at as the most important room in the house.  If you remodel your kitchen, again you will see an increase in your home's resale value with a 168% return on investment.
Now that you know the top rooms to remodel for the biggest return, it's time to get to work.