Top 6 Super Tips to Know Before Buying Your Conservatory
by James Helliwell on Jan 15, 2018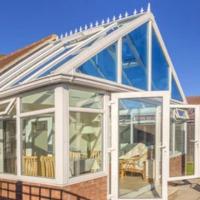 1.    Get a clear picture of what you are looking for
The first step is to have a look at the layout of your property, where the conservatory needs to be sited, and research what conservatories are available to fit your property. This will help you see what kind of construction you would prefer. When you think you have settled on the style of conservatory you would like then you can go to some of the local manufacturers to check out what kind of units they have showcased in their galleries and the demonstration units they have in-house as samples.  Whilst there always look at the quality of the finish and the kind of fixtures and fitting they can offer.  Make sure you showed the full spectrum of conservatories they can supply and if not you would like more details so you are aware of all your options.
2.    Know your options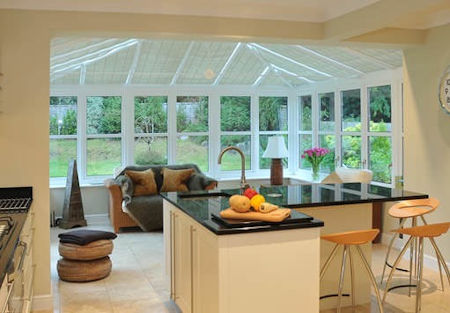 Once you have the details above thoroughly go through the information provided very carefully as erecting a conservatory is a big move and you will be the people who have to be happy with your choice for (potentially) years to come unless you are a property developer who plans the sale of the property once refurbished.  In either case, you should be looking for the right unit for your particular requirement.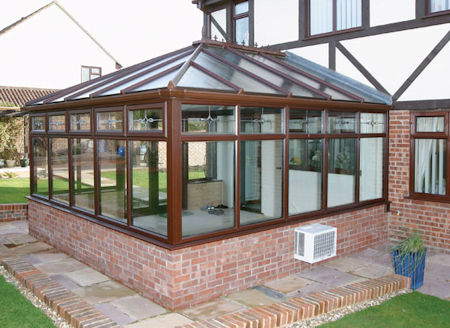 There are three main kinds of frames you could choose from and they are typically UPVC (aluminum strengthened inside the frame) which can be covered with different transfers added to it to create various wood "effects" and you should discuss this with your provider.  Aluminum (cheaper models typically) and powder-coated usually and the third option to be considered (normally made to measure and crafted to your needs) is a Mahogany or other hardwood but most are treated for outdoors with hardwood designs and will need regular maintenance over time especially outside in the main so this is a consideration.  As mentioned these are the more expensive frames but are extremely durable and good looking to the eye.
4.    Know your requirements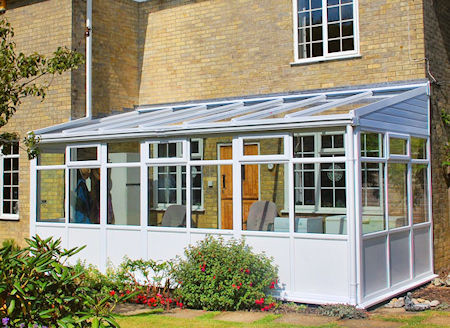 The kind of building you have will be your main consideration as you don't want to ruin the look of your period property with varnished wooden windows with a white UPVC conservatory.  Likewise, if you already have a more modern building with UPVC window frames then it makes sense to go with the matching framed unit.  Design and the style of your unit are really down to what you prefer to go with and what is in keeping with your home and the functionality intended on a day-to-day basis.  The area and the position where you are going to erect the conservatory is always a major consideration and depends on north, south, east, or west-facing designs this will depend on what space you have concerning your property. 
Another consideration is the interior layout of your home whether it is designed as a kitchen extension/family room or a lounge walkthrough space.  Floor levels will have to be considered as there are several solutions to step down a floor level (from inside to outside). They range from putting in a raised joist floor or using the step-down flights of stairs.  
Patio doors are normally the most used exit to the conservatory so there might be some structural lintels to be fitted and checked before the main construction is undertaken.  There may well be a need for further brickwork undertakings with the fitting of a cavity tray installation to the roof into the entrance of your property but that could be different as well as you might get away with lead flashing roof finish which will be much cheaper.
5.    Check out your manufacturers
When you have made your choices and want to go ahead knowing what you want it comes to looking around for your preferred manufacturer.  They may have set sizes such as the same kind of models and styles but produce to fit your flooring area as most have this option on the table as a "kit form" which is delivered on-site to your requirements.  The base is another consideration (as well as flooring height mentioned) and there are several options like:  
A raised flooring subfloor, concrete pad construction with laminate flooring added to underfloor insulation, underfloor heating options, and natural wood paneling floor boarding or a matching boarding in your home.  In every case, there inevitably will be at least some remodeling to do inside the home as well as the outside, for example, may not need to move the kitchen worktops, or if you go with an open plan the removal of doors forming a walk-thru space. Quoting Clive Parker "Choosing a conservatory for your home is a big thing and you should always choose a trusted and proven manufacturer who has a proven record of good service to the customer." - a Professional Conservatory and Double Glazing company.
6.    Know your budget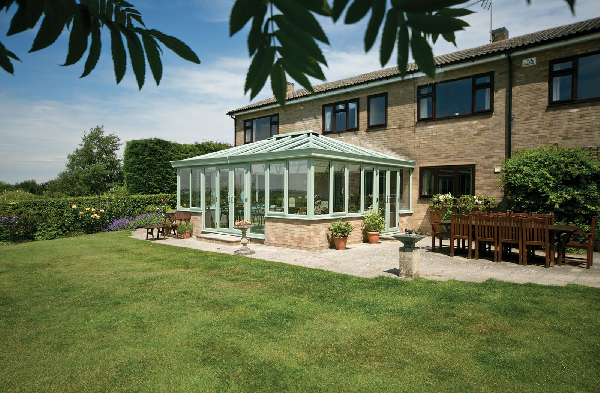 Other considerations are the kind of glass you want to use, the location of your property, the best construction for your requirement to your home the manufacture and the fitters you choose to use in the build as well as your available budget and time to completion of your unit.  With regards to fitting, it is always advisable to use the fitters the installation company recommends as they normally use are tried and tested to the installer's standard as well as they can advise you of any other potential jobs that will need to be done in the build.  Obviously, all of these considerations need to be quantified to settle on a price and this reflects the budget needed to complete the build.  Getting pre-arranged budget covered in the first place will help and reflect on the completion time needed.
In conclusion
We hope the outlined information is useful to your decision-making process but it should give the reader some idea of what thought processes need to go into making your choice clearer.
Thank you for reading and we hope this helped you in your quest for the perfect conservatory.