How to Lay a Concrete Floor
by Guest on May 24, 2016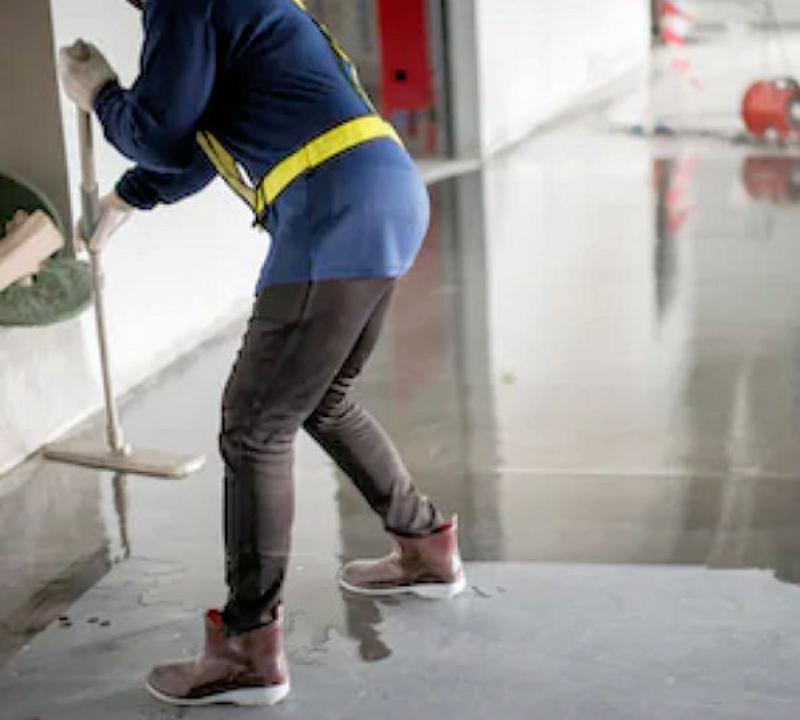 dFor many home renovation projects, you will need to lay a new concrete floor. It could be in a basement that you want to fix up, or perhaps for a patio that is going to be in your backyard. Laying a concrete floor can be a lot of work, but it will be even harder if you do not know the proper steps that you need to take. Below is a quick guide that can walk you through the process of laying a concrete floor, so that you can avoid making some mistakes.
Prepare the Area
The first thing you need to do is get the area ready that the floor will be. If there is a floor already in place, you will need to remove it. If you are working outside, you will need to remove any plants, rocks, and dirt that will be in your way. The area should be level and marked off before you move onto the next step.
Set the Forms
Next, you will need to set up your concrete forms. These are typically made out of wood and are essentially a border around the area that you plan to lay the concrete. The woo used to house the concrete, so that it does not spill over into other areas. Make sure your concrete slab forms are sturdy and are not likely to fall over.
Examine Pipe Needs
If this concrete floor is going indoors, think about what pipes are going to need to run through it. You will want to leave a space for these before you lay the concrete, as once it hardens, you will have a very difficult time laying the pipes.
Put in the Fill
Before you lay the concrete, you need a base layer of a suitable material. This could be capillary fill if you think moisture is going to be a problem, or places like warehouses use crushed limestone fill. You may have to do a bit of research on this part to see what kind of fill you need for your area, and which goes best with your kind of cement.
Calculate the Amount of Concrete
Once you know the size of your area, you will need to calculate how much concrete you will need. If your shape is a simple rectangle or square, you can simply multiple the length by the width by the depth. This will give you the total area, and you can use this number when ordering the concrete.
Place a Moisture Layer
All concrete floors require a moisture layer to be installed. You can purchase a waterproof membrane that will help chemicals from evaporating, and prevent the lower layers from drying out.
Mix and Pour Your Concrete
Once all the pre-steps are done, you can start mixing your concrete. This will vary depending on the type of concrete that you get, along with how long it takes to dry. Once the concrete is mixed, begin pouring it evenly into your wooden framework. Make sure everything is level, and allow it to dry.
Upstairs Considerations
If your concrete floor is going to be above the first story, you will have some other things you need to consider. Look into shoring and reshoring methods to ensure that your home can handle the weight of the concrete. You will likely need to purchase shores to support the flooring as the concrete is poured. Not shoring up a floor can lead to disaster, so be sure to look into it.
Talk to Experts
There is a lot that goes into making a concrete floor, and you want the job to get done right. If you are not confident in your ability to do it, we suggest hiring someone to do it for you. Making a mistake with concrete can be costly, so make sure you are careful if you attempt to do it yourself, and learn as much about the process as you can before you begin.