Lacquered Finish vs Oil Finish: What is Best?
by Guest on May 1, 2018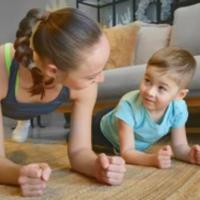 So you finally did it - you decided you wanted a new wood floor and you have found the perfect one for you. However, besides the material, design, and color, there is something else you should pay attention to. This is the type of finish your floor has. The finish is as important as the look of your floor since the finish helps preserve the look of the floor over time. The most common ones are lacquered and oiled finishes. If you are not sure which one is best for you, here we tell you the main features of each. 
Lacquered Finish 
A lacquered finish is one of the most popular finishes due to it being very resistant. Because of this, a floor with this finish doesn't need to be re-treated as often as floors with other finishes. Lacquered finishes are made of polyurethane, and you apply the layers with a roller. The finish acts as a barrier that protects the floor from dirt and moisture, which means this finish is ideal for floors that are installed in rooms with a high amount of traffic and humidity. This finish also makes it much easier to maintain the floor - to clean it you only need to vacuum and mop it with a damp cloth.  
On the other hand, the finish doesn't make the floor waterproof nor does it protect it from scratches. Therefore, if you are a pet owner this finish is not the most recommended. If you have a pet and you have this finish, make sure you sand and refinish the floor when needed to make sure it always looks nice and fresh. How does this finish look? Well lacquered finishes include matt and gloss styles. If you love this finish but your house is not suitable for wood flooring, fear not, as this lacquer is also present in some engineered wood flooring.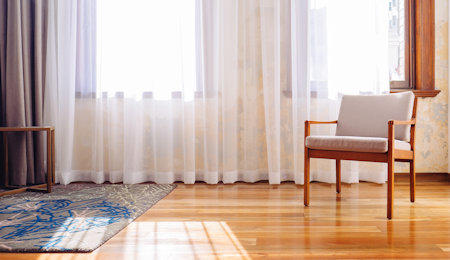 Oiled Finish 
An oiled finish is applied to the floor the same way traditional wax is. Unlike a lacquered finish, where the layer just sits on the surface, oil is absorbed by the wood. By doing this, the finish brightens the color of the wood and also accentuates its grain. This ensures a natural look, perfect if you wish to get the rustic style. This finish is also great if you want to increase the durability of your floor. However, it requires a bit of care as from time to time you will need to sand and refinish.
There are a few different options for oil finishes. You have the brushed and oiled finish which gives an even more rustic look to the floor, or another option is to buy an unfinished floor where you apply the oil yourself. The latter is perfect if you are a DIY expert since it gives you a bit more freedom. 
So there you have it, two very different options but both stunning. Ultimately, it is up to you and the needs of your house, but we hope this post gives you a bit of guidance!