Creative Ways to Decorate Your Home with Mirrors
by James Cummings on Jun 11, 2020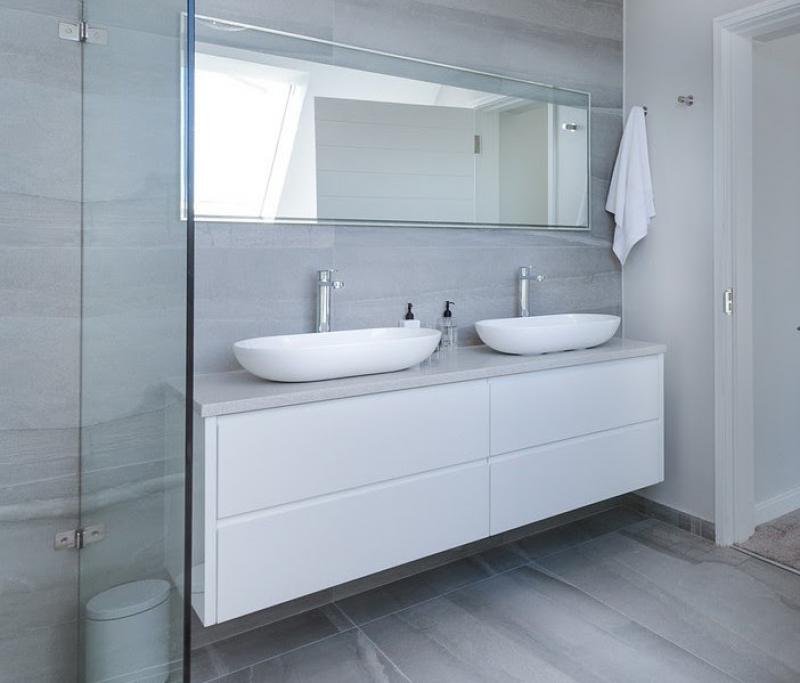 Whether you're looking for a focal point that is subtle, such as a dimmable backlit mirror, an antique vanity dresser, a custom-made, exotic, wooden cabinet for the bedroom or dining room with mirrored insert doors or a rectangular tilting mirror, every mirror has a home use and purpose.  
Using quality glass mirror or mirror panels at different angles enables shadow casting to reflect from a mirror surface. You achieve this by using a combination of diffused and natural light, candles spread all over the room, or several dimly lit wall sconces.
You can create a comfortable, warm, and relaxing atmosphere in your home by adding the beautiful aesthetic effects possible by using mirrors strategically.
Choosing a Mirror
An important consideration when selecting a mirror or a combination of mirrors would be to find creative ways to improve and show a large area or brighten up a space that's hard to decorate. Ask yourself these questions:
●        Will you use many mirrors as decoration, or will you use them as part of an antique?   
●        In what area of your home will most of the mirrors be situated? Kitchen, master bedroom, bathrooms, or the living room?   
●        What is the overall home function of the mirror/s you are considering buying?
●        Do you want to repurpose your mirrors?
●        Do you want to renovate or add space to an area?   
The mirror can be the focal point of a room, creating a spacious feel and movement from room to room. When you move from room to room, it is a good idea to do a rough sketch of how you imagine the design.
For example, a large mirror creates the perception of depth. An infinity mirror is a perfect example. Two mirrors are used - a regular mirror with front LEDs and a second mirror reflecting the reflective image of the LEDs. Some other fun examples of effective use of mirrors include using a game room mirror effect, using a mirror (or mirrors) to cast light on your coffee table, or using a circular-shaped mirror.
Here are creative ways to decorate your rooms with mirrors.
Foyer and Hallway
Usually, the foyer or entrance is longer than it is wide and not big, however, it's an important part of your home. It's where you welcome your friends, loved ones, and family into your home, and if you're having a dinner party or soirée, it's essential to have that special accent table and an oval mirror placed directly above it. These are perfect touches that significantly enhance your foyer.
Living Room Area or Great Room 
Spectacular mirrors can transform a room in a good way, particularly if there's a stunning chandelier hanging there. Selecting a mirror of rectangular shape that covers your sofa's full length is no mean feat.  Consider a pair of large window-like mirrors to add a sense of space and balance to your neutral living room decor.
Kitchen 
The kitchen is more than a room in which to get food prepared. Use glass tiles or bricks instead of ceramic tiles as a backsplash. There are many options to choose from –  an ivory mosaic, burnt copper, painted silver, or an iridescent indigo glass tile. Glass tiles are not only low maintenance but they are also eco-friendly. By accenting your kitchen with the right light, it offers a unique visual effect. Refurbishing your kitchen ought to include recessed cabinet lighting.  Remember that you can get a heat-resistant and tempered glass that is suitable as the splash guard behind a stovetop.
Master Bedroom and Bath 
The master bedroom is a significant home area. If it is a master suite, this requires an even larger space that you'll have to plan for. When using the master closet and bath as part of the general design, you can select two-fold closet doors or a pair of sliding and frameless mirrored closet doors. Mirrors give any room or area a spacious, elegant look. 
If your walk-in closet is narrow and long, you can place a stand-alone, large (not too wide but tall) mirror against the back wall or hang a mirror over the inside or outside the closet door. It's practical and also gives the illusion of a larger space. 
Even though hanging art on your walls may be a good idea, you might want to consider wall-to-wall, floor-to-ceiling mirrors that can be custom-cut in different shapes, that is, spherical, convex or concave, combined as a cluster of cloud-like circles, etc., or mirrored dresser drawers. It gives a dresser a special twist.  
Styles that can be used for the master's bathroom include beveled mirrors with iridescent glass mosaic tiles surrounded by diamond glass grout, custom glass shower enclosures, or a whitewashed frame around a large mirror over the basin. Even a backsplash or suspended mirrors can add that distinctive touch and absorb natural lighting from a window.