The Modern Minimalist Home: Using Design to Create Clean Lines
by Guest on Sep 1, 2015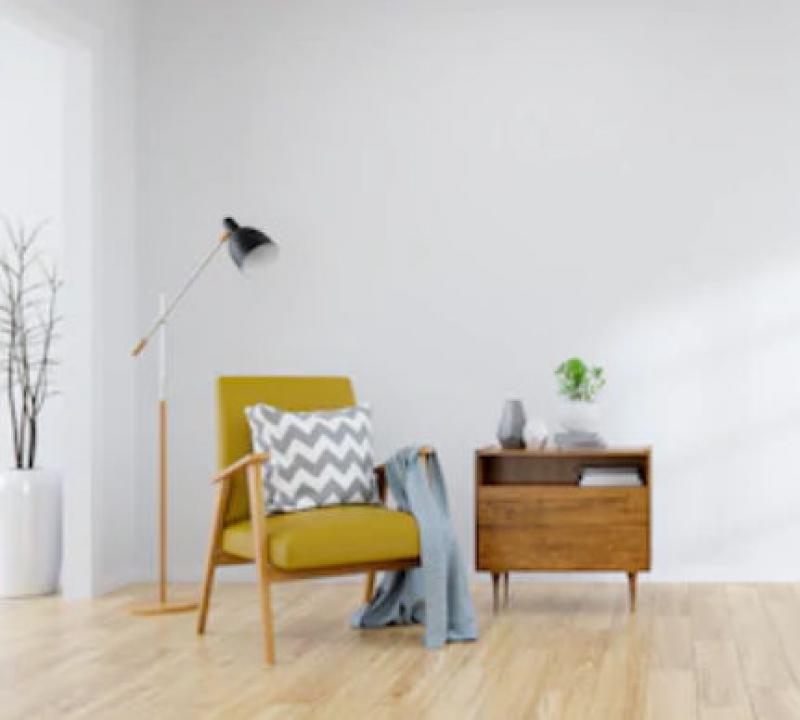 If you're like most people, you love your home, but sometimes you wish you could have those "dream spaces" out of a magazine. Fortunately, that's not too difficult to pull off. Here's how to transform your home into a clean, bright, minimalistic design using modern furnishings and other ideas.
Take Out 1/3rd Of Your Possessions
Part of the problem with most homes is that they have too many things. De-clutter your house by removing at least ⅓ of the "stuff" in there. Less stuff means that you have more room to breathe. You have more space. It's incredibly liberating.
Put a large, empty, cardboard box in every room. Commit to filling it up and hauling it either to the trash or to the local Goodwill. Alternatively, have a yard sale.
Getting rid of possessions also helps you psychologically. You're no longer attached to things. You have a deeper appreciation for the world and nature and space. You'll find yourself thinking more, introspecting, and facing your emotions head-on.
You'll be able to sleep better at night. You won't have so many things to stress out about, and you'll have a lot less to clean.
Pack Up Your Closets
Put stuff in your closets and out of site. Sometimes, it's impossible to get rid of personal possessions. Maybe you own a lot of family heirlooms or keepsakes. Fine. Don't get rid of them, but keep them out of the site (and safe). Consider renting storage space so you can empty your home without getting rid of prized possessions.
Declutter Your Counter Tops, Drawers, And Cupboards
Remove dishes, cans, bottles, glass jars, appliances, and anything else from your countertops. Toasters and smaller appliances probably don't need to live here unless you eat toast every single morning. You might be surprised by just how much space you have hidden underneath all of the junk on your counter.
Go through your cupboards and clean them out, getting rid of things that you don't use often. Repeat for all of your drawers. If you haven't used something in a year, it's unlikely that you'll ever use it unless it's a purpose-made item that's for special occasions or seasonal. For most things you haven't used in more than a year, you can probably safely ditch it and be fine.
Personalize
Get some of these folding table legs and make small tables to house some of the countertop appliances, jars, and odds and ends that you either won't or can't hide in drawers, cabinets, and won't sell.
Keeping A Clean Home
There are many ways to keep your home clean without doing a full "top-to-bottom." Using things like bleach tabs in your toilet, and keeping a feather duster in the living room to tidy up every day, will keep your home looking clean and fresh.
Disinfecting wipes are another great thing to keep around the home. Cleaning dishes as you use them, or putting them straight into the dishwasher, is another way to minimize clutter.
When you do clean, do a deep clean. Consider hiring someone to help you. Really scrub the baseboards, windows, and hard-to-reach areas.