The Benefits of Artificial Plants
by Guest Post on Oct 6, 2020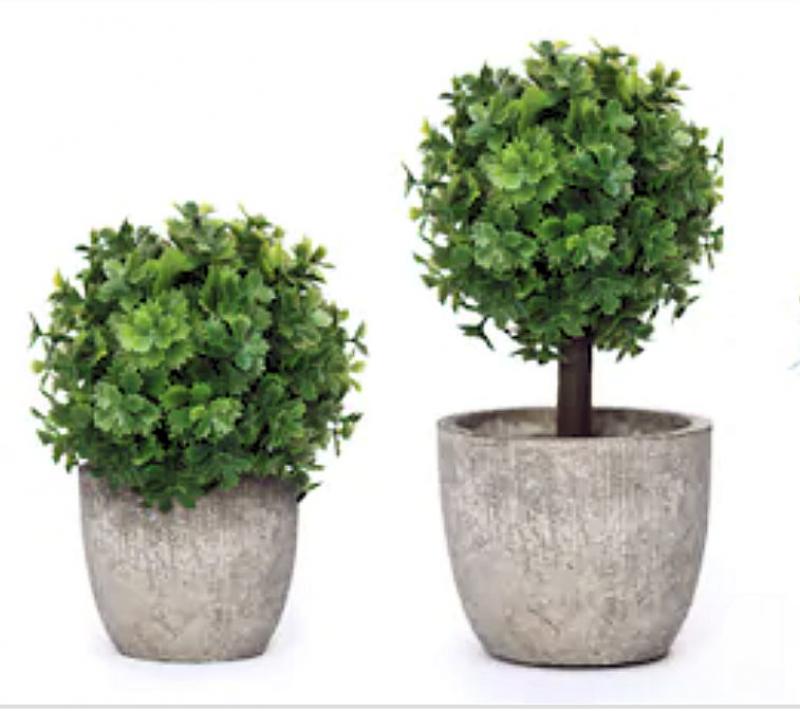 Indoor greenery is making a comeback. It is more than a nod toward the sustainability movement. It is also spreading because of the psychological benefits it provides. Yet you cannot always plant a tree or put in a few potted plants in the corner. The solution may be artificial plants. What are the benefits of using artificial plants in your home or office?
There's Less Maintenance
Artificial plants require less maintenance. You don't have to water them. They never need to be trimmed. Trailing plants like ivy are particularly problematic in this regard. They won't attract insects. You don't need to make sure they get enough light. No one will feel guilty about new shoots or cuttings and feel obligated to plant them in another container.
It May Be More Environmentally Responsible
Instead of buying cut flowers that you have to throw out every few days, invest in artificial flowering plants. Then you aren't killing plants that you then have to dispose of. Artificial plants can help you save water, too, without relying on the sterile aesthetics of rocks or fake water features. You can even put artificial outdoor plants in planters outside, creating a burst of green that won't have to be maintained by your landscaping team. Yet you can often use the same pots and decorative planters you already own, so you don't have to throw out what you're currently using. You can compost or transplant your existing plants, if so desired.
There Are Fewer Potential Health Problems
When you have evergreen artificial plants, you have the beauty of evergreen trees like cedar and fir without the risk of allergies. Because you don't have to water them, there's no risk of standing water that mosquitos could breed in or that could foster mold growth. This is a point in favor of artificial wreaths. They'll never rot or release nasty, sticky sap.
You Get Many of the Benefits of Living Plants
The appearance of greenery can in and of itself reduce stress in the workplace. Putting bowls full of small fake plants can provide a peaceful but practical privacy barrier between various spaces. Or it can serve as a noise dampener, especially if the plants are made out of cloth rather than plastic.
They're Versatile
Artificial plants are more versatile than living ones. After all, you can put them in the corner of an office that gets almost no natural light. And no one has to turn on the lights to keep the plant alive, a tragic waste of energy.
Note that artificial plants may be perfect for short-term projects. For example, you could order a trough or box that will fill a window planter in a home for sale. Put fake plants in the planters in the backyard. This will make the home seem more inviting to prospective customers, but you don't run the risk of the plants becoming unkempt. And you can reuse them again at a later date along with everything else you use to stage the home for sale.