Interior Office Designing Tips
by Guest on Apr 10, 2013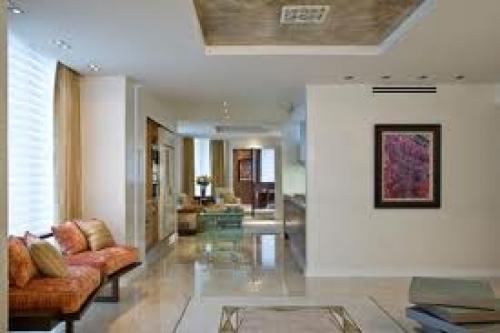 Office interior designs is an art which portrays the aesthetics and character of a job being performed in a given workspace. These days, companies are looking for workplaces that give creative freedom and optimized results. As we spend a large portion of our time in the office, it is essential to have a good interior design for the office. Here are some tips that you might find helpful:
To plan the office effectively, your designer should have a thorough understanding of the aesthetic and functional requirements of your staff and client.
You should have a well-defined reception room. It is the first place that your client will envision and his first impressions can be the last impression of your business. You can use the reception area to display your company's products or services with models or visuals. Choose paintings and accessories to reflect the company's taste and style. The receptionist should have a clear view of the entrance to keep an eye on who's coming in and going out.
Natural light is often an overlooked factor when designing an office. However, this should not be the case. It should be one of your major considerations in office design and layout. Natural light offers a wider color spectrum that makes it much easier for workers to see details and perform basic tasks. Numerous studies have shown productivity improving with natural light, particularly in manufacturing environments. Natural light is believed to reduce eye fatigue and complain about headaches. To have access to abundant natural light, tear down your interior walls and replace them with glass ones. This technique will not only help in increasing productivity but will also enhance aesthetic appeal.
Every employee should be given enough space. There should be sufficient circulation space in the office. By circulation space, I mean the space in corridors and between desks that enable an employee to move freely. There can be nothing more annoying and distracting than someone bumping onto you when you are trying to concentrate on your work.
Give your workers a quiet place to work. But you would also want to give them a fun and dynamic workspace where they can interact and share ideas. Open place workspace is believed to literally and figuratively take down walls between people. Bench-desking helps getting people together can create that team bond that you might be seeking.
You may design a break room where people can meet and collaborate. Put down benches in corners and nooks for impromptu meetings. Build a cafe for the social interaction of employees.
Ceilings and walls reflect light and sound, hence contributing significantly to the lighting and acoustic quality of the space. You can install suspended ceilings that are available in different materials. Acoustic tiles and panels are becoming standard, especially in an open office. These are usually made of non- combustible substances that prevent sound waves from reflected in the room. For your walls, you can use stainless steel panels for protection.
Stuart is a renowned author. He has written many articles on the interior and exterior decor. In this article, he writes about how to design an office.