Tips to Design a Small Kitchen
by Guest on Apr 10, 2013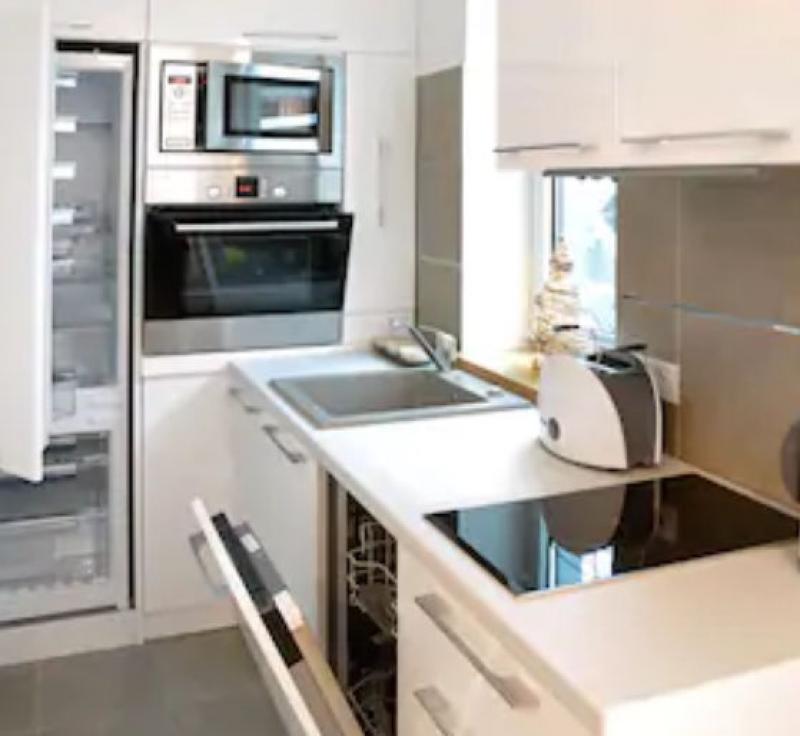 Small kitchen sets have a unique set of challenges and only the one who owns a small kitchen can understand them. Face it; in a small kitchen, you can't have everything you want. So, it's wise to focus on the more important things first. Focus on the function, making sure that you have the appliances you need and the working space. Use your creativity to design innovative storage spaces. Here are some tips for designing your small kitchen:
The first step is to declutter. Keep only those things that you use regularly. Be realistic about what your kitchen can accommodate and stick to it. Make a list of the things that you will be keeping in your kitchen and discard the rest. You may store them in the storage room for the time being or entirely throw away those that you will no longer need. Keep the design consistent, in terms of furniture, décor, and flooring to make your kitchen look more organized and create an illusion of space.
The perfect lighting can make all the difference in a small kitchen. Illuminate dark spots and have task lightings for worktops and cooking areas. Use feature lights to highlight the interior of glass-fronted cabinets and open shelving and use pinch lights to make the floor space appear larger.
For storage space, use empty walls and ceiling space. Add a pot rack to your kitchen to free up space cabinet space. Visit the market. There are racks of all styles and sizes. Buy one that will suit your needs. Another way to add storage to your kitchen space is by utilizing the back of doors.
If you have at least 8 inches of space between the ceilings and your wall cabinets, you can add decorative baskets that will add storage space in the kitchen. Shelf baskets will help you keep small items that you want to keep in your kitchen area, but do not use every day.
Smaller kitchens tend to look more compact when they have a lot of colors and patterns running through them. Minimize contrasts in your kitchen to make space look airier.
Replace wooden doors of cabinets with glass ones to help your kitchen look larger and brighter. To enhance the spaciousness, you can color the insides of the cabinets with the same colors as that of your kitchen walls.
Minimize countertops clattered with appliances in your kitchen. Instead of cluttering everything on the countertop, have hooks above to hang your appliances.
Even it's a small kitchen, it's important to have a separate space for different functions. Have separate space for preparation, cooking and washing activities