9 Cool Ideas for Wall Art with Wood Prints
by Guest Post on Dec 21, 2020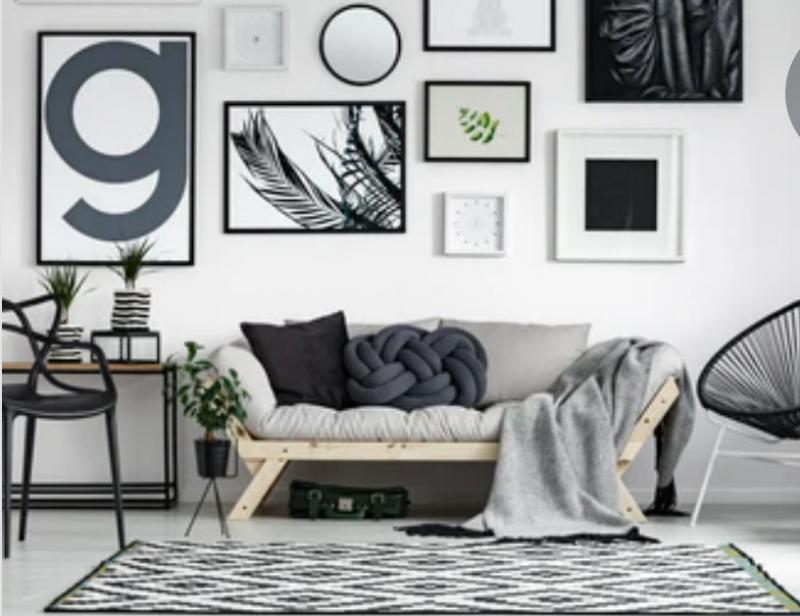 Make your houses feel like home. The interior of your home reflects your personal style. To make some influential changes and get a relaxing mood, decorate your house walls with the coolest wood prints. You will feel devotion to those good timber art prints. Furthermore, your way of styling your room tells others a little about your taste of artistry. Wood has a mesmerizing and charming nature which can give warmth and coziness to your living space. It is more enticing and enlightening than other forms of prints. Let us explain wood-mounted print, their trend, and some brainstorming ideas! 
What is a wood mounted print?
The wood print is a photo printed on a plank of wood having a natural grain. Then manufacturers do UV filming on it for lamination. Its lamination is better than acrylic prints and it gives a transparent, clear, and reflective look. Lamination makes it fade-resistant and prevents it from finger imprints on touching.
Most on-trend wall art
It is the trendiest form of art. It adds the rustic flair and elegant look at photos. As an ancient medium, people used timber for decorating their homes for crafts, frames, and sculptures. Timber imprints have been used as folk art. In this modern time, people also love to hang these lumber imprints in their homes. They have a keyhole on the back of it, therefore; it is easy to hang. Its woody appeal and the uniqueness is the factor of its popularity. Each wood print has its natural grain and feel. You can easily clean it with a microfiber cloth with a little misting of cleaner on it.
Ideas of wall art with wood prints
Engraving the sides of your timber art:
To give your photo a more royal feel and touch. Get the engraving done around the sides of your imprint.
Print an unforgettable memory:
Printing your unforgettable and happiest of the moment on a thick wood is a superb idea.
Pair wood with your natural light images:
Give your natural light photo a woodsy appeal by imprinting it on a plank of wood.
Hexagonal frames:
Fix your wonderful imprint in hexagonal frames to make it more appealing and trendy.
Floral Frames
:
Wood and Flowers is a delightful combination. If you have a photo with your loved ones' frame it in a floral frame to make it more enticing.
Colored Frames:
Frame your family photo within your favorite colored frame.
Window Frame:
Make a window frame in the living room and keep your all best four timber arts in it.
Large-sized imprint:
Droop a large-sized print of your family on the wall of your dining room.
Fairy lights:
Decorate your timber's art with blinking fairy lights to make them more attractive and enlightening.
Conclusion
Wood has its unique organic nature, bring this outdoor material indoors to make your home look more impressive. This folk art has a woody edge that provides a more natural feel on touch, it feels like you are touching a tree.