How to Make Your First Apartment Feel Like Home
by Jessica Socheski on Jan 24, 2014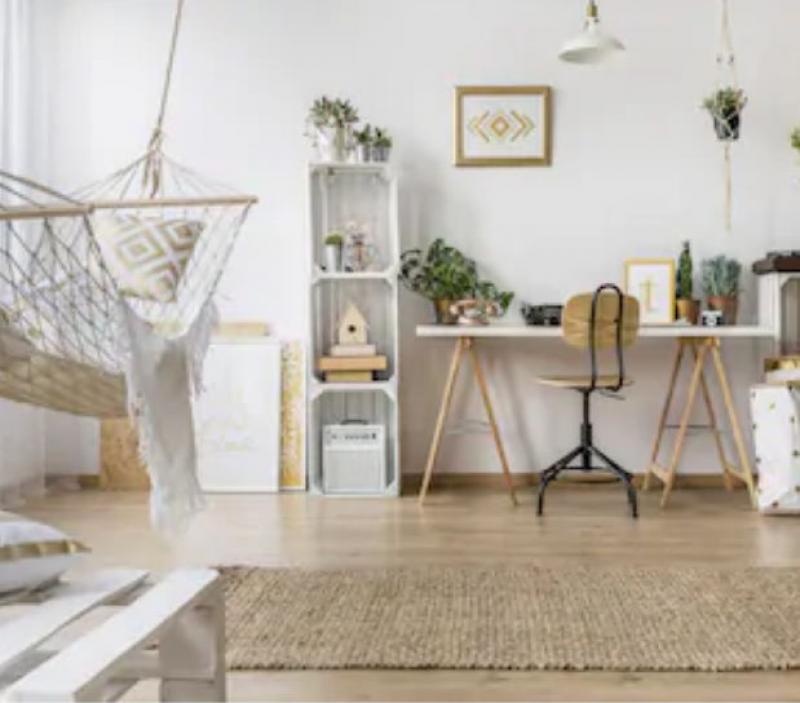 Moving into your very first apartment is a momentous occasion. It is a step into complete independence and the chance to truly put your personality into space.
But when living on your own, sometimes space can feel impersonal because you have to create those homey touches you are used to having around. The secret is to create an intimate space with the essential comforts of home.
Beginning with the Bedroom
For most people, their bed is their happy place because it signifies rest and relaxation. Create an intimate area for your bed set with different textures and colors. Different patterned blankets and pillows add extra comfort while reflecting personal taste. And, if using soothing colors, these extra additions can provide additional serenity.
If living in a flat where there is only one large room available, lofting the bed will delineate a bedroom space. Instead of having everything in one area, the bed becomes a separate hideaway and feels like a separate space. Trading out a traditional ladder, you can install a spiral staircase to reach the bed area to create whimsy along with practicality. Spiral staircase kits are a wise investment because of their durability and classic appearance. To complete the haven, add twinkling lights around the headboard and use curtains as a canopy to further define the space.
Be Budget Savvy
When designing your first living space, decorating on a budget involves careful consideration of how to designate funds. Thus, determine what is going to be the priority.
First, determine what style the apartment is going to have. If the style is urban and fun, find quirky pieces that can be enhanced with fun art, books, or other unique decor items. If the style is supposed to be classic, find timeless pieces, traditional colors, and spice it up with personal flair in accessories. For furniture, try stores and sites like:
Ikea
Estate sales
Craigslist
Final clearance sales from furniture stores
Use paint to spruce up dingy walls—just make sure the landlord is all right with it first. If the apartment owner is not keen on paint, be creative. Create a photo wall. The pictures will add life and color. And if placed in funky frames, those colors will liven up the room. Use fabric to add dimension to a white wall. Again, using different colors, patterns, and textures can dramatically transform a boring room into something completely eye-catching.
Lovely Lighting
Many apartments have few windows to usher in natural light into the place. Bringing in as much light as possible in any form will help create the homey feeling you want in the first place. Using ceiling lights, twinkle lights, standing lights, and small lamps will provide great lighting in different forms. If used in various ways and at different times, it can create a perfect atmosphere for any situation.
Finally, homes are maid through personal touches. Hang and place pictures around the area and use a few decor pieces you already have on hand so that the entire space is not entirely new. Adding in new pieces with the old stuff and individual style will bring homey elements to your first apartment.