Make Your Own Curtains
by Guest on Nov 17, 2011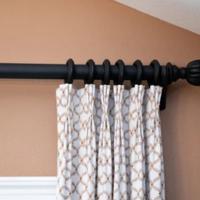 Here's an easy way to spruce up a room that doesn't cost very much money at all: make your own curtains.
Nothing dates a room more than old curtains that are either drab and dingy or made from a now unfashionable material. However, it's so easy to make your own, it's a wonder more people don't try it themselves.
All you need is curtain material, threads, blackout material (if appropriate), rufflette heading tape, a curtain pole, sewing machine and curtain hooks.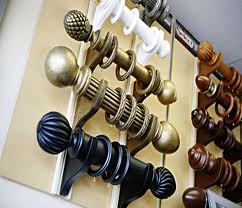 First and foremost, measure your window. You want to curtain to be slightly longer than the window length so add about ten inches to the drop, as you need to allow extra from the top of the window to the curtain pole. Imagine how frustrating it would be to do all that work and find the curtain was too short!
The width should be double the area that you area actually hoping to cover, to accommodate pleats. Presuming you are making two curtains for one window, the width for one should equal the entire width of the window, i.e. if the window measures 100cm, your cloth should measure 100cm so that when hanging, with pleats, it will measure 50cm.
If using blackout material, cut and pin it to the back of the curtain, turning the hem underneath as you pin. You should then run it under the sewing machine so that the long edges and top are attached. To ensure the curtain falls nicely, leave the bottom edge unattached but hem both individually for neatness.
Repeat with the second curtain. You should be left with a neat, continuous line along the edge of the curtain.
Next, measure and cut out the required length of rufflette heading tape and pin about an inch from the top of the curtain. Sew all four edges securely. This is where you will be positioning the curtain hooks later on.
Decide which side is to be on the outside of the window and pull the loose strings. This will cause lots of pleats. Pull until you have gathered as many pleats as desired and knot the strings. Insert curtain rings in evenly spaced intervals along the tape, then you are ready to hang!
There you go - quick and easy home-made curtains for you to enjoy at no great expense.