Low Cost Transformation of Your Interior Decor
by Guest Post on May 14, 2012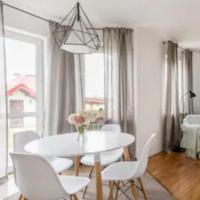 Rather Than Tear Down Your Walls, Add Some Paint, an Indoor Wall Fountain, and a Lamp or Two and You Just Might Be Surprised at the Results.
When my wife wanted to make some changes to our living room I was nervous. Well, not nervous; we'll say terrified rather. Not of her, or of change, but that I would be dragged into a renovation project that was much larger than anything I was comfortable with or wanted to do.
It's not that I'm lazy or scared of making a mess, I have just not caught the disease that seems to be so prevalent in society today. I have not caught the renovation bug and I'm totally fine with that. I like change and my home needed some change, but I just didn't feel compelled to be the guy who needs to tear the place apart to do it.
Believe it or not, some easy home decor ideas require little to no mess or tools and that can bring some surprising results. Ultimately a room is defined by what is in it, they feel that it gives to the visitor. So rather than change everything within the room you can start by changing what is in the room.
First, choose a theme and carry that consistently throughout the entire room. Consistency is important from the color on the walls to the art displayed throughout. Continuity is important. Decide on the look and feel you are designing and then create it. Without a clear vision, in the beginning, don't even bother starting to do anything. If you don't know where you are going it's hard to get there. The planning step is obvious to those that are about to move walls and start redesigning the floor plan, but for many who are taking less drastic measures, this pre-planning is forgotten. Do not underestimate the full value in following a well-conceived plan of action.
Despite what you may be thinking you can easily drastically change the room simply by doing a little painting. For the price of some paint and the time it takes painting is truly one of the cost-effective ways to dramatically change the room. Use colors that will create the look you want to achieve. Because the color of the room will have such a dramatic effect on the outcome I suggest starting with determining your foundational colors for the room and then fill in the details within your chosen color scheme. A well-chosen color scheme will draw out the finer features and decor items within the room.
Lighting can be used to accent particular feature decor items within the room or help establish the feel you want to create. Bright light can make it feel very bold and strong while softer light portrays a romantic, inviting atmosphere. You do not need to start rewiring a room to change the lighting, simply by adding some well-suited lamps. The imagination can hardly comprehend the number and variety of lamps available today. With some creativity, you can incorporate some dynamic lighting solutions by using lamps as your light source rather than the present fixtures in the room.
Try rearranging your furniture, or covering your present furniture with a cover. This can be an inexpensive way to draw different colors into the room without a large expense. Art and accent decor items are also usually very cost-effective to create an entirely different feel to an existing room. As a general rule, less is better than more. Not every space needs to occupy something, be ok with open space.
If you wish to create a bold and classy look you can consider adding one of the many indoor walls mounted fountains or waterfalls available. These stunning eye-catchers are now not only available to fancy hotels or spas, but they are very accessible to the general public looking to improve their home without a tone of extra work or effort. I had always been impressed and fascinated with these indoor water features but I never thought about the possibility of incorporating one into my home. The installation procedures were relatively easy and straightforward. The unit incorporated a lighted feature that I also used to create a warm romantic feel to the room. The best part is, it was done quickly without a huge mess.
With a little paint and the addition of a wall-mounted waterfall fountain the living room was transformed and there was next to no sawdust. (For those that are wondering, yes my wife does the painting in our home.)
If you are like me and want to add a classy look to your home or apartment, but are not sure what to do, seriously check into the wall fountains available. The styles vary and many different options could appeal to many different tastes and preferences. The right one can easily become a focal point in almost any room and because of the presence they bring, the ambiance of the room can quickly be transformed. Combine a wall fountain and a coat of paint and you are off to the races.
Take it from a guy who does not feel at home in a hardware store, you can improve the look and feel of your main living spaces and even have a décor that rivals the rich and famous.