6 Ways to Allow Your Home Decor to Reflect Your Personal Style
by Guest on Apr 27, 2016
After a long day in the world, your home should serve as your oasis. With the right personal touches, any home can feel comfortable and cozy day in and day out.
Different styles of decor reflect different personalities. In the list below, there are a few unique home decor styles that reflect personal styles. Find the one that best suits your tastes.
1. the Rustic Home
A home doesn't have to look like a log cabin to feel a little rustic. True rustic decor incorporates a warm color palette and organic materials like wood and stone, bringing the beautiful parts of the Earth indoors. It makes for a comfortable, cozy feeling throughout the home. Rustic decor is great for nature lovers who love to watch the sunrise and set. The colors of the walls, upholstery, and fabrics should create a warm feeling, emulating the sun's rays. Utilize red, orange, yellow, brown and purple in your rustic color palette. Add touches of mossy green to incorporate the shades of tree leaves. These details will create a serene nature lover's paradise in your home.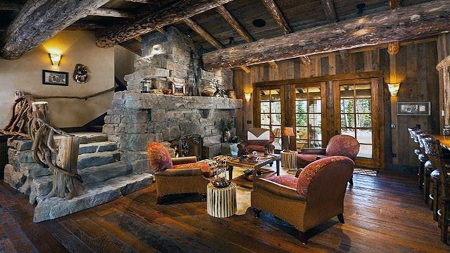 2. The Coastal Home
If being near the sea gives you a feeling of serenity, perhaps you should incorporate some elements of the coast into your home. Coastal decor most often uses the color palette of the coast (blue, green, beige and white) to create a calm, peaceful atmosphere in the home. Add white and weathered furniture to create a breezy look. The soft glow of lamps promotes the peaceful lightness of the ocean. Smaller details like wicker baskets bring this style of decor into its element.
3. The Minimalist Home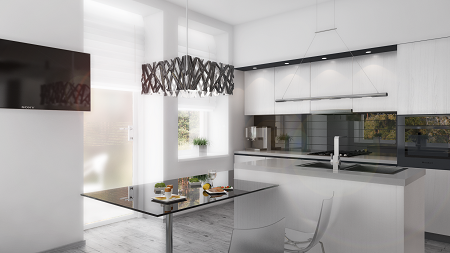 It's scientifically proven that a cluttered home adds stress to the table. Eliminate this by choosing a minimalist decorating style. This style incorporates fresh walls, clean lines and a small number of objects displayed in the room. Minimalism is more of an attitude than a style of home decor. A true minimalist pares the items in their entire life down to the necessities, which includes the items in their home. Some experts of minimalism argue that you should only hold onto the items in your life that bring you a feeling of joy. With this attitude in mind, utilize your home decor to display the things that bring you joy, storing or getting rid of the things you do not need out in the open.
4. The Contemporary Home
Similar to minimalist decor in its bare-bones feel, contemporary or modern decor uses a neutral color palette and simplistic, angular furniture styles. The contemporary design utilizes natural light as a large decor aspect. If you're a fan of color but still appreciate the clean lines of contemporary interior design, consider the pop of an accent color. For instance, if your living room is mostly gray and beige, try incorporating some purple throw pillows and wall accents.
5. The Bohemian Home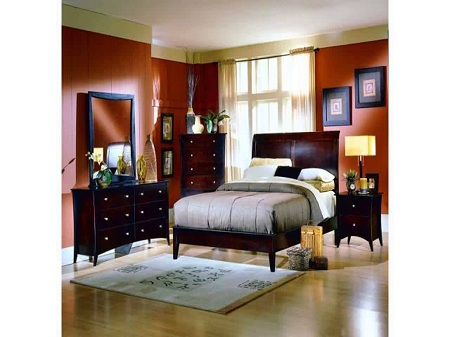 More on the eclectic side, the bohemian decorating style incorporates color and details galore. Traditionally, bohemian decor uses Eastern decorating elements and a color palette of jewel tones such as purple, red, turquoise and goldenrod. The style utilizes golden light by reflecting and expanding light with ornate mirrors and windows. With bohemian style, nothing is over-the-top, pouring intricate details from the ceiling down to the oriental rugs on the floor. Every detail in every room must have its own unique quality. If you're a collector of objects and love to hunt for treasures at thrift stores or flea markets, this wild style is the choice for you.
6. The Elegant Home
When you return home, perhaps it is your utmost priority to simply be surrounded by beauty. Elegance incorporates silky upholstered furniture, flowers atop tables, grand curtains, and chandeliers. Its color palette is classic, using a beige base with touches of gold, silver, red and blush. This style of decor creates a tasteful backdrop for any occasion, from socializing at a home gathering to relaxing alone.
Home Decor is a Personal Decision
If your home decor falls within several of these categories, that is wonderful and manageable. When hiring a home designer or decorator, tell them your mix of design choices. For example, "I like contemporary furniture, but I enjoy the extravagant color of a more bohemian style of decor." Or, if you're looking for home design, "I like a simple, elegant home, but I enjoy touches of coastal decor." These directions will help your designer choose your interiors wisely.
At the end of the day, your home decor is a unique and personal choice. It is an expression of your inner self and should give you a feeling of serenity at the end of the day. Find the decorating style that brings you peace.