An Easy Guide to a Beautiful New Kitchen Look
by Boris Dzhingarov on Oct 27, 2015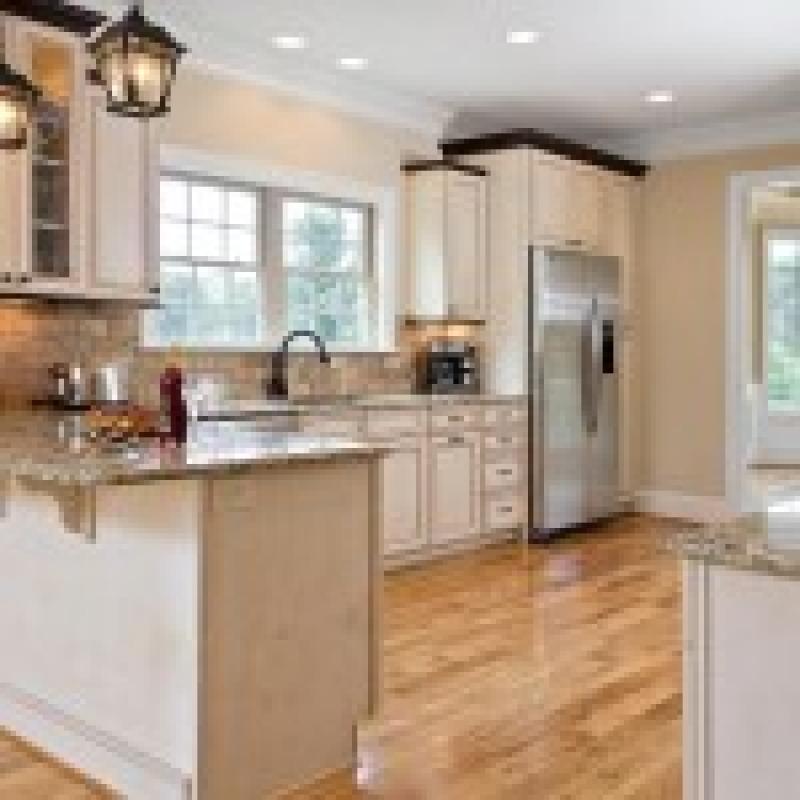 We would all love to be able to fit new kitchen cabinets every time the fancy took us, but, unfortunately, that is beyond the bank balance of many home owners. However, it is possible to give your kitchen cabinets a new look with a fresh lick of paint and a change of colour. Perhaps you are a little scared of undertaking this task on your own, but there is no need to be if you follow this simple step by step guide.
Preparation
With badly thought-out preparation your new kitchen will look terrible, so make sure you get prepared for the task. Buy some good quality brushes, sanding paper and suitable paint and primer for the job. Remove anything that may get splashed with paint, and use high quality masking tape to cover anything like handles and panels that cannot be removed, and areas that need to be painted up to. You should also remove doors for painting as you will find it easier later.
Surface Clean
This is essential in an area like a kitchen, where so much grease can be present. Without this stage you could find that your paint does not stick to the surfaces, so do not miss it. You can buy suitable cleaners at any DIY store which are easy to use. Simply make sure you wipe over every inch of surface, and do not allow the cleaners to soak into the surfaces as you will need to paint them when dry.
Sanding Down
First check for holes that need filling, than check all surfaces for paint flaking and remove and fill as necessary; once this is done you can start to sand down. Use a medium grain paper to sand the surfaces and avoid rounding the corners on edges by using a sanding block. This can be a time consuming part of the repainting, but you can speed up the process using these useful sanding tips. Once the areas have been sanded, use a vacuum cleaner to remove the dust and wipe over with a decorators tack rag to remove the final dust particles.
Primer
Before priming, make sure you have the correct amount of paint (click here for an easy quantity calculator), and that you have enough spare time to be patient with your brushwork. With all surfaces that are vertical, start at the top and apply the paint working from side to side, with a final light up and down stroke that will remove any brush marks. If you prime/paint your doors and panels on a level surface you will find them easier to paint, and you will reduce any chances or runs too. You should then leave the primer for at least 10 hours before sanding down again with 220 grit sandpaper, and removing any dust particles with vacuum and tack rag.
Finishing Coat
Approach the finishing coat in exactly the same way as the priming coat, starting at the top again, and using vertical strokes to remove brush marks. Horizontal doors and panels are easier to paint, but this could take an extra 2 days as you will need to paint the inside and outside on different days; but it is worth it in my opinion.
Reconstructing Your Kitchen
You can now refit your doors and handles (try to ensure they go exactly where they were previously), remove any masking tape, and bring your furniture and appliances back into the kitchen
You will now have a beautiful new kitchen to enjoy with your friends and family.