How to Decorate a Small Condo
by Guest on Aug 28, 2017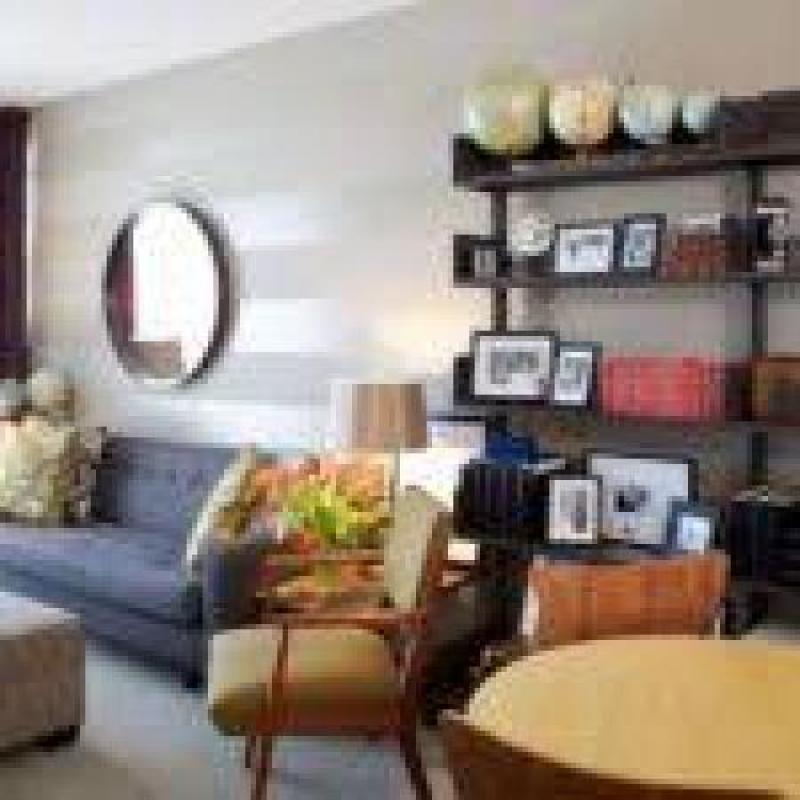 A quick look at real estate listings will tell you there are lots of small condo units available, and they're quite affordable as well. Still, small condo spaces represent a special challenge for residents because they're not always easy to furnish and decorate. The more furniture pieces and decorative items you put in, the more the condo may seem small and constricted.
But it doesn't have to feel cramped at all. With just a few simple decorative tricks, you can make your small condo feel a lot more spacious.
Hang a huge mirror on your wall. Your best spot is the wall that's opposite a window. The light from the outside will hit the mirror and will reflect all over your space. More light means a greater sense of airiness and space.

You should really try to find the biggest mirror you can hang here. A huge mirror can do wonders for your place, as visually it seems like the mirror leads to another passage through your new home.
Go for predominantly light colors with softer hues. Use them for your floors and walls. Light colors help you feel more relaxed, and they give an impression of more space. These colors can really help make your small apartment or condo feel less cramped.
Make sure that your wall and curtains are the same color. That's to create the look of an unbroken line, which makes people think that a room is much bigger than it really is.
Put some hints of metallic all over the space. You can have metal light fixtures as well shiny metal lamps. The principle is the same with these metallic touches—they reflect the light as they shimmer, so your space looks brighter and it seems more spacious.
Utilize the corners. With small condo units you can't really afford to just waste space. You should maximize the space you have, and that starts with placing a chair or a bookshelf in the corners of rooms. You may also want to place a cushy chair in the corner along with the bookshelf so you have an instant cozy reading nook.
Opt for scaled-down furniture. Sprawling pieces aren't really practical for small spaces. Even if you can fit these huge furniture items, you just make the place look and feel a lot more cramped. But you can find narrower and more petite furniture that's a lot more suitable for small condos.
Choose airy living room tables. Instead of getting a coffee table made of solid wood, get a table topped with see-through acrylic. The base should be open and made of metal too.
Find furniture items that offer versatile uses. Get ottomans that you can use as a tray or as a chair. Garden stools also offer dual purposes, as they can be used as a seat or as a table.
Pick furniture that also offers storage. Storage is one of the main problems of living in a small condo unit. When you're acquisitive by nature, you can end up like you're some sort of hoarder. So you should get coffee tables and ottomans that offer spaces for storage.
Place your furniture on casters. This allows you to move your things more easily so that you can change the look of the place with no trouble. Also, when you have a guest sleeping over, you can just shove the furniture to the wall so you have enough space for a futon.
Small doesn't always have to feel cramped—with a few tricks, you can make small spaces a lot roomier than they really are!
Comments:
In apartment condo is one of the areas where we can create lots of things and can make it more beautiful and creative, In my apartment, I spend most of the time listening to music on real spotify playlist followers purchase or checking out my updates on instagram followers purchase instagram followers purchase.