3 Ultimate Tips to Decorating Your Home Office
by Rick Hill on Oct 10, 2017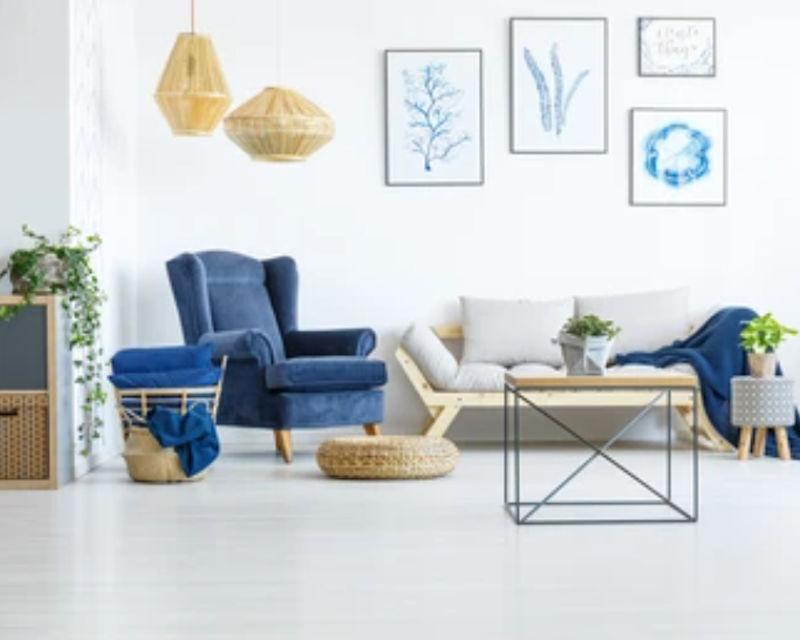 When it comes to decorating your home – the home office is usually the last place you'll decorate. However, studies show that having a clean, presentable working space can improve productivity by up to 20%.
If you're starting up your own business, or just looking to work from home – this is definitely a must.
Choosing a room
Your home office should be a room you can feel focused and comfortable in, it shouldn't be too large so you're unsure where you are – and it shouldn't be too small that you're cramped and uncomfortable.
When picking your room you should make sure it receives enough natural lighting, as the natural lighting will help you concentrate and can prevent headaches.
You don't need to worry about the wallpaper or aesthetics of the room you have chosen, as you can always change these later.
2. Choosing a desk
Computer enthusiasts or man cave fanatics will take a lot of pleasure in choosing the perfect desk for their desktop computer, or laptop. The desk is one of the most important parts of a home office, as it's where you'll spend the most time. So what are some of the things to consider when choosing a desk?
The size
The materials
The colors
The shape
Extras such as cabinets
Style
Find the desk which fits perfectly inside your office, the material, and colors that compliment your office, and the shapes, extras, and style which make your office.
Never be afraid to shop around when looking for the perfect computer desk, it's much better to leave a shop empty-handed than purchase the first desk you see, only to regret it later.
3. Hiring professionals or DIY?
This all comes down to how confident you are with your DIY skills, if you're confident and on a budget – then you'll save some money, but if you're not very confident, trying to do things yourself may cost more than hiring a professional.
Here's what we recommend, if you have the budget and you're considering a professional – then do it. They are professionals for a reason and can provide you with the advice, and expertise that can transform your home office.
Let's say you were concerned about which wallpaper to use, or what flooring – hiring a painter and decorator will be much more beneficial than just winging it.
If you are confident, or you have a lot of spare time – then give DIY a go, and see where it gets you.
Conclusion
The main thing to consider when creating a home office is that each piece of furniture that you choose increases your motivation and productivity.
Keep an eye on your budget and be confident.