Turning Food Packaging into Food Containers - Kitchen Organization
by Guest on Oct 19, 2015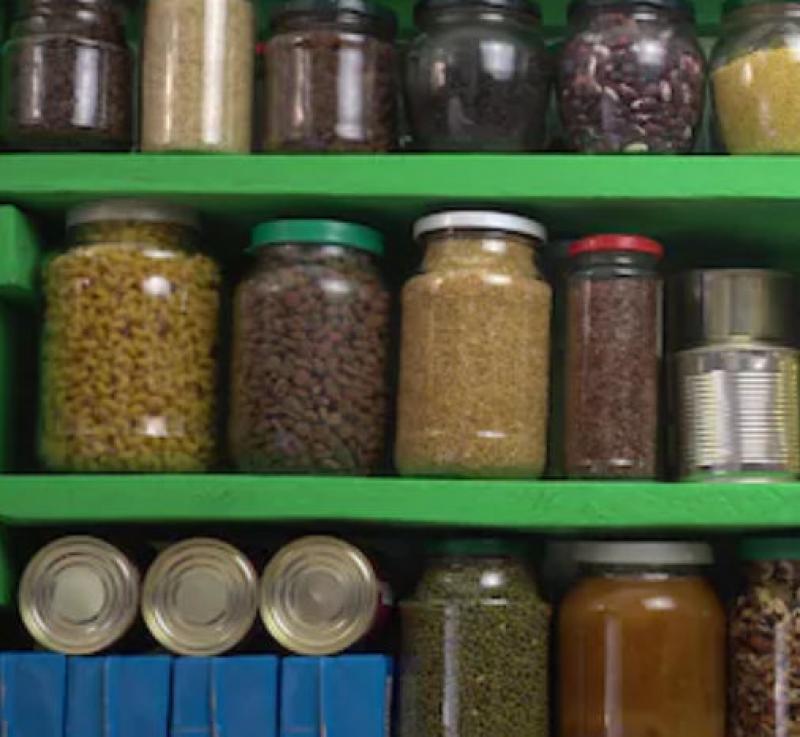 Food coming back and forth into our household environment. You might be doing your shopping list for thAQAWWEis week while watching how the empty food packaging from the previous week is piling up in a corner of your kitchen. Many groceries indeed come in a plastic bag or you can simply pick them up from a stand to put them into your shopping bag, as an example a bunch of bananas or a watermelon. However, have you ever wondered that all food packaging can eventually serve as food containers in your home?
Yes, almost every time there is an after-use for bakery containers, fast food bowls and plates, beverage cups and tumblers, hinged containers, trays and other containers, which are not necessarily disposable if you take advantage of them to help with your kitchen organization. The kitchen is the heart of your home, but to keep this heart-healthy, your kitchen does not only need to have a nice-looking and functional setting but to be cleaned regularly and have a place for each item you have in it.
Kitchen organization is not always an easy task, but with the aid of cabinets and other kitchen furniture, you can always have your cutlery, dinnerware, and cookware organized, but when you open your refrigerator or the doors of those cabinets where food is stored, they usually show off the mess of all those items in disarray. Yes, there are costly food containers specially designed to keep your kitchen well organized but, why should you pay for them when you have already many of them for free with your product purchase?
Most of the disposable food packaging your products come with can be converted into food containers, even the flexible packaging, which usually comes with zipping seals,  provides perfectly reusable bags that serve to store leftovers, cookies, cereal, and many other food items. Depending on your items, choosing the right food container depends mainly on the size of the food packaging and the item you want to put into it. Instant coffee disposable canisters are perfect food containers to store candy, salt, sugar, flour, noodles, and many other products as your imagination dictates.
Bowls that come with a lid, have countless possibilities as food containers. In some takeout orders at the famous fried chicken restaurant, you will receive a bowl with a lid that, having perforations in it, avoid the hot steam ruins the crunchy texture; what better food container than this to keep your homemade items with a bakery-like look and feel!
Whenever you buy food, pay attention to its packaging and let your imagination bring in some ideas to convert such packaging into food containers that will not only keep your kitchen organized, but will save you loads of money.