Wooden Worktops Give a Kitchen Style, Warmth and Good Looks
by Guest Post on Feb 5, 2013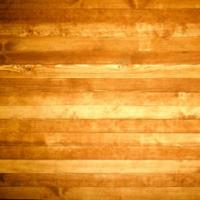 Fitting a wooden worktop in your kitchen provides you with an attractive and durable work surface. There is no doubt that wood gives warmth and beauty that could not be added to any other type of worktop that is available. What is more, with the right care, that beauty can last for years.
When refurbishing your kitchen, you take great care in choosing the right cabinets and fittings, the best accessories, and the nicest shade of paint, so why not give equal consideration to the work surfaces that you will use? After all, it is the work surface that will provide the final finish, and choosing the right one must take into consideration its practicality as well as its attractiveness.
Long-lasting Beauty at an Affordable Price
Laminate worktops are very inexpensive, but these have a limited lifespan. They often damage more easily with age and become stained, discolored, and scratched. At the other end of the scale, granite worktops can withstand the knocks, spills, and scrapes of a busy family kitchen, but are extremely costly to fit. Choosing a wood finish, such as oak kitchen worktops, provides you with long-lasting beauty for an affordable price.
The beauty of fitting oak kitchen worktops, or indeed, any other type of wood surface, is that the attractiveness will deepen with time, as wood improves with age. There is no doubt that when it comes to picking out kitchen worktops, wood is extremely hard to beat.
Caring For Your Wooden Worktops
However, it must be said that, as with most worthwhile things in life, wooden work surfaces need some maintenance to preserve their good looks. This is not a difficult task to undertake and does not require a belt sander or any other special tools. It is as simple as wiping the work surface with a cloth, infused with wood treatment oil and allowing it to dry thoroughly before use. This should be done every two or three months so that the wood remains sealed and the use of abrasive cleaners should be avoided to protect the finish. Treating the wood with oil also makes it more resistant to the humid atmosphere of the kitchen, thus preventing warping.
Even if you accidentally scrape or chip the work surface, it is easily remedied with a little light sanding to reveal the new wood underneath. Wooden worktops are solid wood all the way through, so mistakes can be rectified simply and quickly.
Rustic Or Contemporary Kitchens Benefit from Wooden Worktops
Wooden worktops look fantastic in a rustic country farmhouse style kitchen, as the material is perfect to compliment the natural wood of the cabinets and the choice of colors for the paint and tiles. Warm honey tones suit this style best, so pine or warm oak is the ideal choice.
Contemporary kitchens don't need to miss out on the beauty of real wood, however, as wooden work surfaces blend well with modern units and fittings, too. Pale-colored, gloss finish cabinets, or even the more modern strong gloss colors, such as purple or red, look stunning with a dark stained oak worktop. For smaller kitchens with limited light, a pale maple or beech will help to add a light and airy feel to the room.
Once you have chosen and fitted the worktops, besides the oil treatment and gentle cleansing required, the beauty and character of the wood can be further protected by simply taking care. Wooden worktops are tough, but even so, they cannot withstand cutting or the placement of hot pans or oven dishes. Using a chopping board and a metal pan trivet will prevent any damage. Treat the worktops with respect and their beauty can last a lifetime.