How to Pull Off a Luxury Room Design on a Budget
by Boris Dzhingarov on May 20, 2014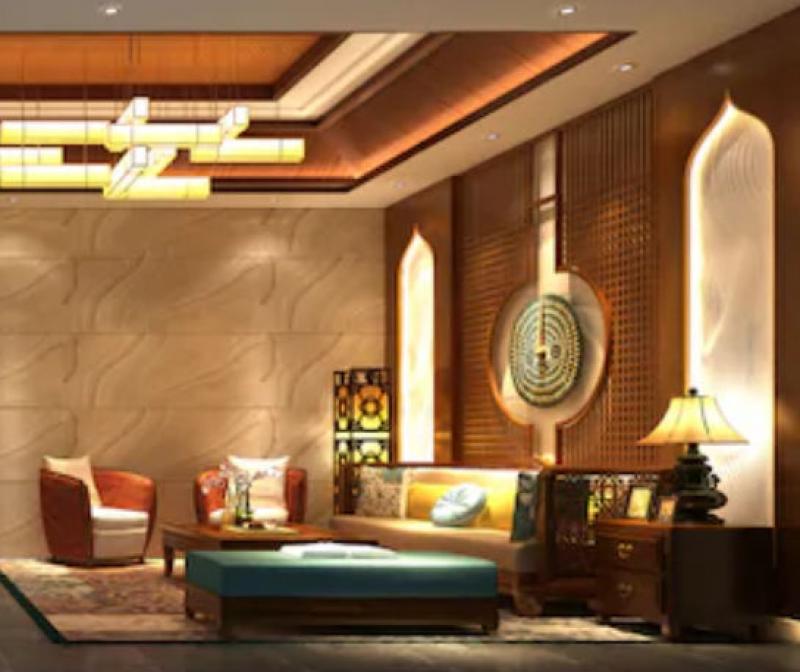 You don't have to be a millionaire to feel like one. There are many ways that you can decorate your home to have that million-dollar look without having to spend too much. In fact, many times the cost will be right in line with what you would pay for a normal home renovation.
It's not going to be easy, but with enough dedication, you will be able to re-do the décor of a room and style it in a way that screams luxury. This may not be done to the extent of $100,000 chandeliers, but the difference will be night and day.
To accomplish this, there are three main battles that you will face. They are as follows.
Find the Right Home Furniture
As you would expect, you will have to switch out some of your home furniture to really pull off the luxurious look. You can always think about whether any of your current furniture would still work in the room. You may be able to refinish an end table, change the glass on a coffee table, etc. However, in most cases, it's just easier to buy something new.
Now, don't necessarily go and buy something "new" as that is usually what makes a luxury room design a non-option. You want to find home furniture that gives that new and luxurious look without spending an arm and a leg. To do this, you could check on local classified websites. These are marketplaces for peer-to-peer transactions, meaning you can find people selling their used up-scale furniture at a discount from the retail price. This gives you access to the quality and style of furniture that you otherwise would have avoided.
Remember, furniture is what usually makes or breaks that luxurious look. Sometimes adding in other furniture like a nice old bookcase can set the tone. Keeping it modern works too, but it can get a bit pricey – for instance, it wouldn't look so great if the room had a 32" wall-mounted TV.
Finding the Right Paint
The furniture is what sets the tone for the room. Everything else needs to complement it for the entire room to come together. So you can consider the furniture that you buy when deciding what paint to purchase for the room.
Paint isn't exactly something that you can buy used. You can always look around for deals. But definitely don't try to short it by a coat to save money and hire professionals if you aren't confident in your abilities. There are also articles online that discuss how to save money when buying paint.
Finding the Right Accents and Décor
Whether it's wall décor, accent lighting, or anything else, there are many little things that help to further bring everything together in the room.
The appropriate accents and décor to invest in will vary depending on what you choose for the previous two considerations. There should be a general theme that the room follows. The style and design of your furniture and the general environmental feel installed by the paint set the tone. What you actually need in the room, such as lighting if it's not naturally lit, is also something to consider.
If you are struggling to think of anything, you can always look for some home décor ideas online. This will give you a better idea of what other people matched with their home furniture and wall paint. If you are not already at this stage, it would also be a good idea to wait to do the previous two parts until you have a complete picture of what you want the room to be.