Furnishing a New Home on a Budget Read These Amazing Tips First
by Guest on Nov 10, 2014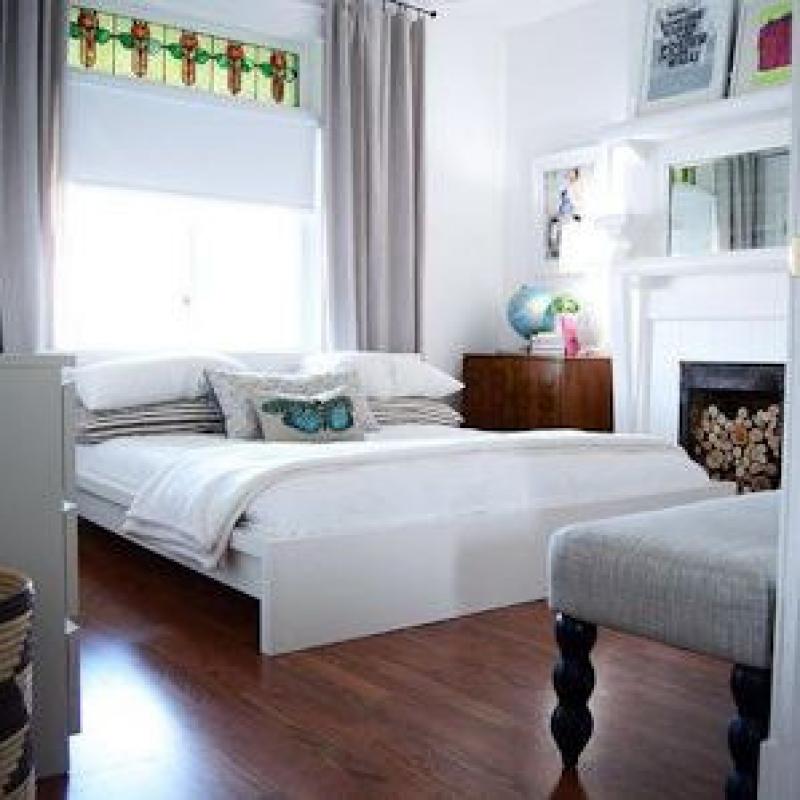 When you move into your first home, it is a thrilling time. Ensure that you take the time to take a step back and realize what an epic moment this is. The first time you get a house is the first time that you have total freedom. When it comes to deciding how the house will look and what you will do with space, you can do whatever you want. One of the main drawbacks of being a first-time buyer is that you are likely to be on a budget. Furnishing an entire house on a budget is difficult but not impossible. Here are some amazing tips to help you make the most of your home.
Decide on one style for your home
Before you start buying anything, you should decide on a central style or theme for your home. It might be worth looking at some interior design blogs and magazines to get a feel for the style of home you like. Remember, it might be tricky to create your dream home right away. If you have expensive taste, you may have to make a few compromises. Start making an inspiration board of home designs that you love. You can refer to the board when you start buying things for your house.
Repaint old items in one color
If you have loads of old furniture pieces, you can make them look new by repainting them. For example, you could repaint all the furniture white so that it looks uniform. Shabby chic is a great look for modern homes. You can create the look by sanding down wooden pieces and painting them white. If you use the same paint color for every furniture piece, it will work to tie the entire look together.
Take hand-me-downs from your friends and family
Sometimes people are too proud to take hand-me-downs from their friends and family. When people are offering you things, it is not because they think that you're a charity case, it is because they want to help. If a few different people are offering you secondhand furniture, hire a mover. That way you can get a bulk of furniture in just one day. Don't let your pride stand in the way of furnishing your home.
Take a trip to an antique store
You may think that antique stores are expensive, but that is not always true. Sometimes you can find some fantastic bargains in antique stores if you have the patience to search for them. When you visit an antique store, it is a good idea to have a game plan. Decide what you are looking for and spend your time searching for an item that fits the bill. The main issue with antique stores is that there is too much choice. You might find that you want to buy everything, and so you must focus on what you need, not what you want.
Get freebies online or swap pieces
There are loads of sites online that allow you to swap items with people. If you have furniture or items that you no longer need, you can offer to swap them with people in a forum. That way, everybody gets something they need, and nothing goes to waste. Make sure that you are safe when talking to people online. Never give any personal information to people who you don't trust.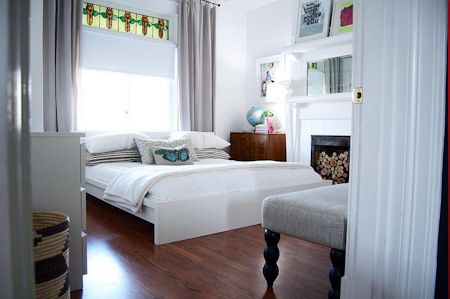 Image via Flickr
Buy a few quality pieces, rather than lots of cheap things
It might be tempting to buy loads of cheap flat-pack items to furnish your home for next to nothing. Don't do it. When items are cheap, they will break easily. You will spend more money fixing broken items than you need to if you buy cheap products. Instead, choose a few quality products to buy. It is better to have fewer things that are of high quality than to have loads of cheap things. Choose pieces that you love when you buy new furniture. That way you can ensure that it is a great investment. Ignore the urge to buy cheap junk, and stick to quality pieces.
Consider attending estate sales
Estate sales are a great place to pick up some discounted items for your home. When people host an estate sale, they need to get rid of their items quickly. That means that they will sell things at low prices to ensure a sale. There is a drawback to attending estate sales. You have no way of knowing what items will be at a particular sale. That means that if you're looking for something in particular, you might not find it. Remember, you can haggle at estate sales and you shouldn't be afraid to do so. People want to sell their things before the day is over, and so they might consider low offers.
Try to avoid buying pieces on finance
When you don't have much money to spend on furniture, you might consider buying pieces on finance. That means that rather than paying for an item in one lump sum, you spread the cost over a few years. Don't ever fall into the trap of thinking that buying things in finance is a good idea. It is a con. When you buy things in this way, you end up spending more than you would on items and getting yourself into debt. The deal works out great for stores, which get a constant (and increasing) income from just one product sale, but it is awful for you.
Take your time
You might think that you need your home to be fully-furnished from the moment that you move into it. Forget that. In an ideal world, yes, it would be nice if your home were perfect from the off-set, but these things take time. Don't worry too much about getting all the furniture you need right away. As long as you have a bed to sleep on, you should be fine. Take your time and buy pieces when you can afford them.