Trendy and Elegant Modern Accent Chairs for Living Room
by Guest on Sep 6, 2014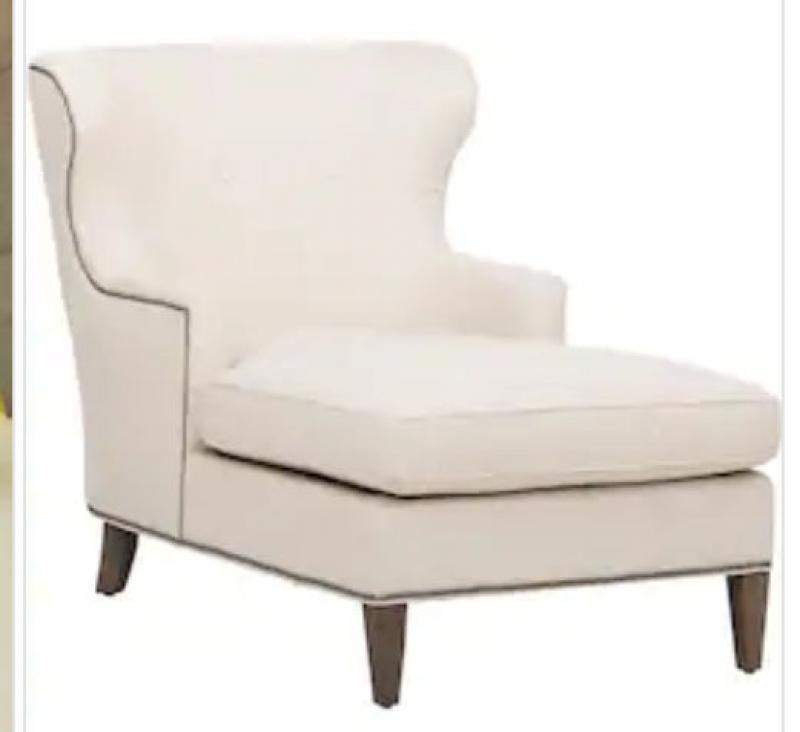 Which space do you find most comfortable to spend some fun time with your family? There is nothing to guess since the answer is very simple. It is the living room which is also called the family room. Whether you want to sit back and relax, watch TV, have a nice time with family or give a warm welcome to guests, your living room will make sure you can do all these with comfort and ease. So, what it takes to render a relaxing and tasteful appeal to a living room? The choice of ideal furniture items and their proper placement is the answer. For example, there are various types of modern accent chairs for the living room constructed in beautiful designs. You need to select a design that goes well with the existing furnishings and that enhance the decor.
In modern times, different styles of furniture are crafted specially to adorn the living room. When it comes to accent chairs, the market is flooded with varied designs. High-quality materials are used in making them and they offer absolute comfort and durability. The beauty of an accent chair lies in its simplicity. With a simple design and a sleek look, an accent chair can beautify interiors and liven up a room. A living room decor becomes complete with a pair of stylish accent chairs along with a plush sofa and an elegant coffee table.
Do you wish to deck up your living room with a stylish, cozy and unique accent chair? When you go shopping for them, you will get a bevy of options. Whether you prefer a classic and sophisticated look or admire a chic and urbane appeal for your living room, you will get the design that suits your taste. Let's know what types of accent chairs on sale you may find. This may help you in making the right selection.
Ashby Chair – Trendy and comfy, Ashby chair gives a vibrant look to a living room decor. The multi-colored printed upholstery fabric gives it a cheerful appeal and a slightly reclined back ensures comfort.
Aria Side Chair - Clean and elegant, Aria Side chair ups the style quotient of a living room. The cross-shaped legs of this chair are sturdy and stunning.
Atrium Caster Chair – Stylish and elegant, Atrium Caster chair oozes out a timeless appeal. A beautiful blend of traditional and modern styles, this chair is high on durability. The rust frames feature a fabulous finish and add to the appeal. The four casters are sturdy and give the chair strong support and impressive mobility. The upholstery comes in an elegant shade of Topanga brown.
Bolo Suspended Chair – Fashionable and fabulous, playful and pulsating, Bolo Suspended chair offers a tough competition to other accent chairs in terms of creativity. It hangs like a chandelier and is a must-have in a master living room. So, are you ready to take a swing sitting cozily inside a circled chamber?
Baby Tufted Chair – Fresh and chic, Baby Tufted chair has been crafted out of birchwood and features robust round legs. The fabric used in upholstery is a blend of cotton and poly that provides absolute relaxation. This accent chair is perfect for placing in the bedroom and recreation room as well.
Blue Prince Valiant Chair – Blue is a soothing color and using it in the living room can create a comforting environment. If you are thinking so, you may go for Prince Valiant's chair in the gentle and gorgeous shade of cyan blue. It is bright and at the same time, sophisticated with neat lines and clean details. 
Carnival Single Seat – If you love to stir up a contemporary appeal in your living room, you may choose to buy Carnival Single Seat. It is covered in chic leather and is appropriate for creating a sophisticated look and feel.
Bocagrande Middle Chair – Designed for absolute comfort, Bocagrande Middle chair catches attention with its extremely casual appeal. Whether you want to settle down for a power nap or wish to read your favorite book comfortably, this accent chair is your place for rest. It is made of high-quality resin that is water-proof (which makes it fit for outdoor use). The frames are well-built and completely rust-proof. Bocagrande Middle chair does not require high maintenance which is one of its wow factors.
Barrow Stacking Indoor-Outdoor Side Chair – Living room is that space of the house where guests are greeted to take a seat and be at ease.  Barrow Stacking Indoor-Outdoor Side chairs are perfect consideration for comfortable guest-seating arrangements. As the name suggests, they are ideal for both indoor and outdoor use. They are well-designed and well-built. Barrow stacking side chairs are made of wicker and they feature faux bamboo aluminum frames. They come in a soothing shade of brown.
Adrianna Slipcover Chair – Simple, smart and stylish – these three words will come to your mind when you take a glimpse of Adrianna Slipcover. Beautifully crafted out of birchwood, this elegant style evokes a nice charm. The cherry mahogany finish in legs is flawless and a snug fabric has been used to provide maximum comfort.
These are the ten popular styles of living room accent chairs. To decide which design is most suitable, you need to take into consideration the entire decor and the elements that are already present in the room. When deciding on the color of the accent chairs, make sure to keep in mind the wall paint and the color of other furniture items. It is ideal to use bright but soothing shades when decorating the living room.