Step Up Your Style with Modern Handrails
by Katherine Lilly on Jul 22, 2016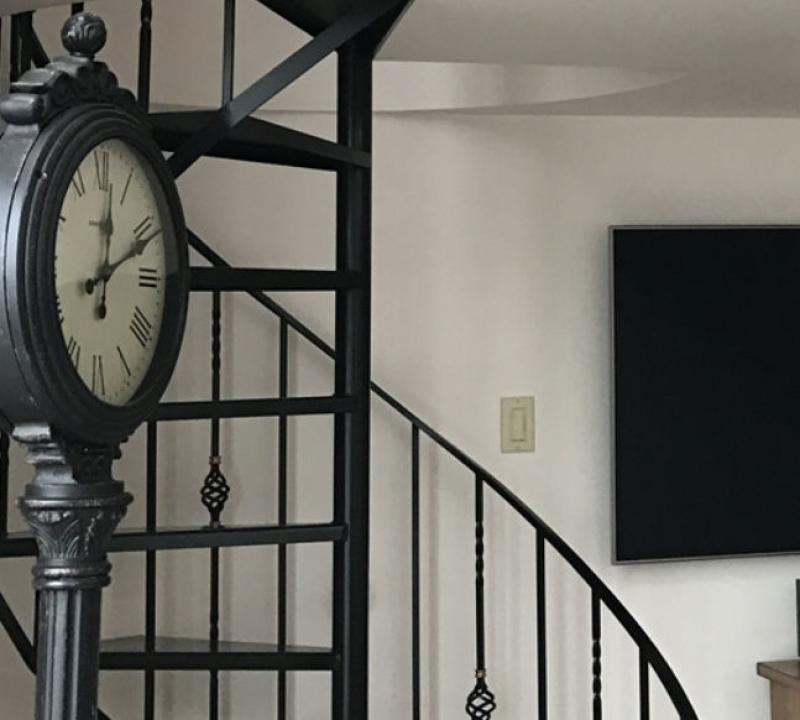 Handrails may not seem like an integral piece of design, but this often overlooked design feature can really change the aesthetic of a room. As a piece that can stretch from one room to another, handrails draw the focus, leading the eye along their lines. Here are a few ways to up your game when it comes to the handrails in your home.
Metal
Metal handrails can instantly update a dated room. Depending on the style of rails and bars you choose, you can create a minimalist look or an ornate, eye-catching focal point. Add an industrial feel to your house by using iron handrails, such as these from this website. Darker colors and basic lines tend to lend themselves to this style. Use stainless steel or brushed metal tubular rails with solid, clean lines and long horizontal bars to guide the eye through the room to create a clean appearance. For a mezzanine level, consider a metal handrail accompanied by horizontal cables to create an open and airy feel while still maintaining a modern atmosphere. Use light, thin, brushed metal for a sleek, chic style.
Wooden
The use of wooden handrails can add warmth to your room while offering a comfortable, solid piece for functionality. Create a rustic feel with a warm, slightly distressed wood, thick and sturdy for a homey feel. Intermix it with glass or other transparent materials for a contemporary look. This sleek option can create the illusion of more space and add an open feel to the room. For an updated version of a traditional style, match a wooden handrail with horizontal or vertical metal bars. Add simplicity with minimal use of space by securing a wooden rail against the wall with brackets and stain it to match the stairway. If you wish to draw attention to a specific area of your home or coordinate with furniture of carpeting, paint the wood accordingly to allow the railing to become part of the overall design scheme of the room.
Specialty
For spaces that tend to offer little lighting or are conducive to a misstep, consider a specialty handrail such as those that incorporate LED lighting. Use LEDs for both indoor and outdoor rails. Or, to add a cool, unique edge to any room, use a full glass rail system where the transparency is from top to bottom. Without the interruption of wood or metal leading the eye up and down, you will have the increased illusion of open space.
When the handrail in your home catches your guests' eye, make sure the statement it makes about you is on point. Choose materials that best fit your style and enjoy your updated addition every step of the way.