Searching for the Best Bathroom Remodeler in Your City? Here are 5 Tips
by Guest on Aug 21, 2017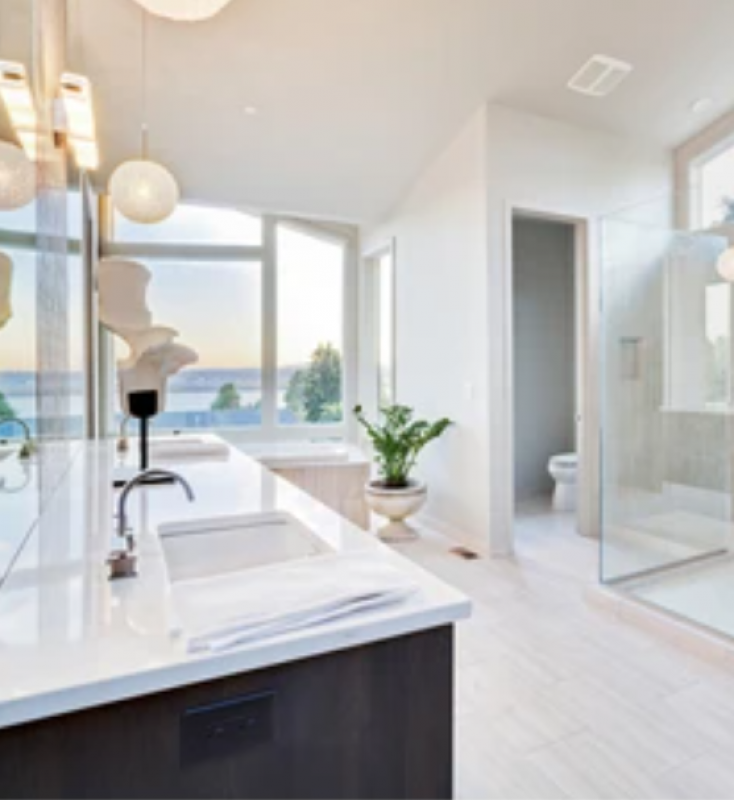 Your bathroom is one of the most important rooms in your home. It is a sanctuary where you refresh after a tiring day. This is a living space that needs to be decked with luxurious fixtures and pampered with a lot of TLC. However beautiful your bedroom looked when you built your home, it will age with time and it is important to improve it through a remodeling project. 
Why consider a bathroom remodel?
If you feel like your bathroom is too boring, you can spice it up with trending styles to give it a fresh breath of life. There are many new bathroom remodeling ideas that you can leverage to add a touch of glamour to this important living space. The Mediterranean design, for instance, adds more charm to the room while smart storage adds to the functionality of the bathroom. 
Remodeling your bathroom also allows you to install energy-efficient systems to increase cost savings. What's more, you can install more durable fixtures that are water and mold-resistant. In essence, remodeling your bathroom blends aesthetics and functionality. You will always look forward to using the bathroom.
With the increasing demand for bathroom remodels, more contractors have come up in every city promising the best. If you talk to other homeowners, you will hear of poorly equipped contractors with no clue on the latest remodel ideas. Choosing such a contractor will cost you a lot and you might end up receiving poor services.
To avoid making the same mistake, you need to take time when searching for bathroom remodeler services. Below are some of the things you need to consider:
Seek referrals – It goes without saying that word of mouth is the best method to seek information about any services you need in your area. Talk to other homeowners who have carried out such projects in your neighborhood. Family and friends can also help recommend a good contractor in the city.
Qualifications and affiliations – The best bathroom remodeler should have the prerequisite qualifications and certifications. Make sure the contractor you use has designations from professional associations including National Association of Homebuilders (NAHB), National Association of the Remodeling Industry (NARI) and National Kitchen & Bath Association (NKBA).
Range of services – A good bathroom remodeler handles the entire project without any need for outsourcing. They have a wide range of skills in their team including tile experts, cabinetry technicians and plumbers among others. All the work is done by one team, which ensures uniformity and quality workmanship.
Go online – The internet is the best shopping assistant today. You will find reviews and testimonials from different clients who have worked with a particular bathroom remodeler. This information will help you make a more informed decision.
Seek several quotes – Don't just go with a single quote which seems like the cheapest. Once you have a shortlist of top rated remodeling contractors, ask for quotes. This will help you assess how professional the contractor is.
A bathroom remodel gives your home an elegant touch while making this living space even more welcoming. Make sure you use the most qualified bathroom remodeler in your city.