How to Select a and Enhance Your Bathroom's Style
by Guest on Nov 29, 2012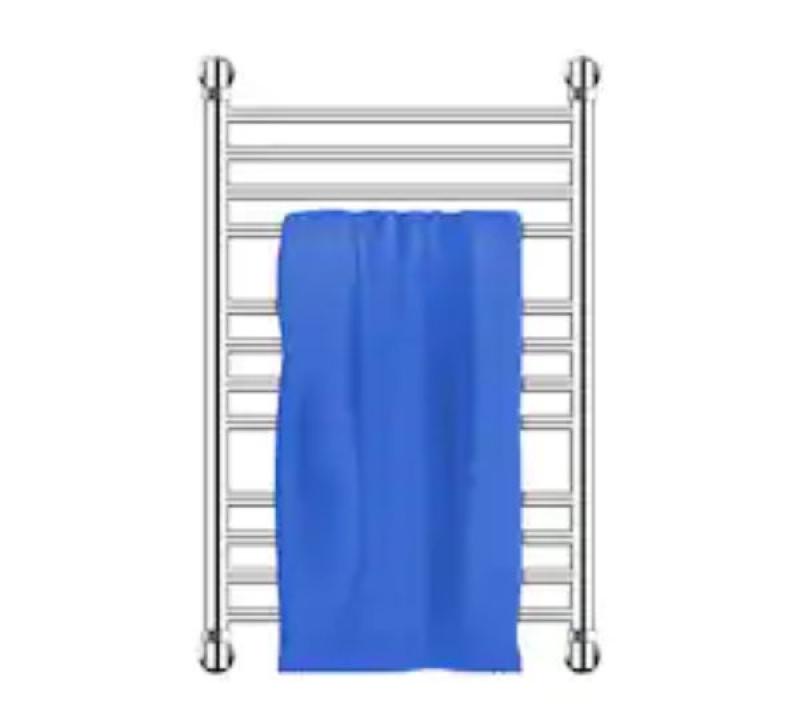 A heated towel rail is the best way to get a luxurious accessory that will upgrade your bathroom. It's a sure way of having warm and dry towels at your beck and call. Choosing one, however, is no easy task as there are a large variety of designs and brands. A good heated towel rail not only adds to a bathroom style quotient while having utility; it also increases the overall value of your home. The heat given off by the rail keeps the bathroom dry and warm. Who needs a radiator when there's a good heated towel rail?
Bacteria and other micro-organisms that breed in damp places too will be kept at bay as the heat of the towel rack will reduce the dampness around and also dry the towels. This way, towels will be fresher for longer and the bathroom more hygienic. If you have a large family, getting hold of a nice dry towel isn't easy nor is it easy to wash a whole load of soiled towels. Thus, a towel rail can ensure that each member gets a fresh towel experience. This is especially important in the case of children who hate bathing in the winter months due to cold bathrooms; when they are warm and cozy, bath time won't be a problem.
Freestanding or attached towel rails
A free-standing towel rail is a separate unit on its own and is comparatively cheaper than an attached model. There is no installation cost as it has to be plugged into a power source. Safety is crucial here. Check whether the powerpoint meets the requirements of the rail. It's better to have an electrician at hand. This type of model tends to take up more space than the wall-mounted attached rail.        
Attached rails are fixed to the wall and thus, save space in a small bathroom. Installation charges apply here making them slightly more expensive than the standalone type. It is safer to have a professional to install it as electricity and water are a volatile combination.
A bargain deal?
Generally, it is the brand and design of the heated towel rail that determines its price. It is advisable to check at a few places before purchasing as each brand offers different features. Keep a budget in mind that is reasonable but not extravagant as a good rail need not be the priciest one in the shop. In case you find a better brand and design of rail within the budget, then don't hesitate to buy it as you might have a bargain on hand!
What about energy bills?
The output of a towel rail unit determines energy cost and normally its output is between 30 watts to 50 watts. So its monthly contribution to the energy bill will equal that of a light bulb. Look out for heated towel rails with timers that help save on energy and consequently money. Also, check models that are compatible with the power supply of your home as some do not work well if the power supply keeps fluctuating.  
Author bio-
James is an avid blogger and bathroom expert. He shares his knowledge with all. He also writes for victorianplumbing.co.uk.