5 Weird Products You need for an Amazing Kitchen
by Guest on Oct 12, 2017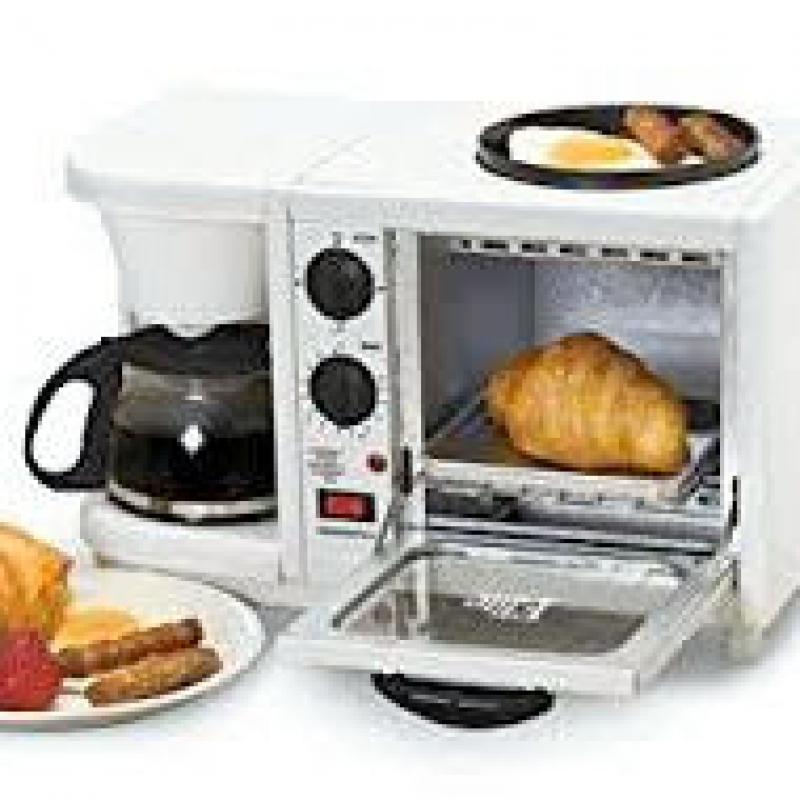 These days, kitchens have become just as technologically advanced as anything else in the world. While some people who love to cook are tech-savvy and are constantly trying to adapt to the ever-growing needs of their families, others are still on the traditional side of things and use typical and classic appliances and devices.
If you'd like to find out more about some gadgets that can make your life easier although you might have not even considered them for your kitchen use, just keep on reading. We've prepared a list of five weird yet amazingly cool products you never even knew you needed.
1. A breakfast station
The best thing about a breakfast station is that it helps you save heaps of time. Depending on the model that you will end up selecting, you can prepare sausages, eggs, toast, and a delicious cup of coffee with just one appliance. Granted, some models might not necessarily be affordable, but given their versatility, you'll be getting your money's worth.
2. An indoor gardening system
Click & Grow is a brand that has created several fresh herb garden kits over the years. Some are bigger, and others are smaller, so you can pick the one that best suits your needs. There are several varieties to consider. For instance, you can get a combination kit that allows you to grow several types of herbs in the same pot, or you can opt for one where you can keep your basil, mint, or any other herb you might need and you use regularly.
The coolest thing about this product is that it comes with an integrated lighting system. What this means is that you can even place it in a spot in your kitchen with little to no access to natural light.
3. A raclette grill
Nothing beats several fun hours spent around the kitchen table with family and friends. Many raclette grill reviews recommend opting for a sizeable model that allows you to prepare meat, veggies, potatoes, as well as the traditional Swiss cheese that's commonly utilized with such an appliance. Many raclette grills are equipped with non-stick cooking surfaces, so cleaning will be no hassle.
4. A compost bin
The problem with most compost collectors is that they reak. It goes without saying that the number of leftovers in a household is daunting, and so it makes sense to create something out of them. Some models are equipped with features that allow air to flow through their structure so that you get fewer flies and considerably less odor than you would with a traditional compost bin.
5. A Bluetooth thermometer
Wireless thermometers come in handy if you tend to cook a lot of food for your whole family at once. We've seen that some models come with as many as four probes, so you can use them for several dishes at the same time. You can check out the temperature on your smartphone via an app that's downloadable for free from Google Play Store or the App Store.