6 Steps to Kitchen Renovation
by Guest on Feb 23, 2018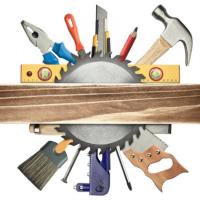 The kitchen is the center of any household. It is always bustling with activity at any time of the day. A complete functional kitchen is very important for people whether they are professional chefs or simply like to cook. But functions are not the only thing a kitchen needs, it also needs exquisite interior décor to impress anyone who sets foot in that kitchen. That is why people pay specific attention to kitchens while building their houses.
Kitchens are also renovated more often than other parts of the house. However, kitchen renovations require great patience and planning. The amount of work often makes people overwhelm but if you break down this huge task into simple steps, it becomes more bearable and enjoyable.
Kitchen Style<.h2>
The first thing you should consider while renovating a kitchen is the overall style. Whether you want an old-fashioned vintage look or a contemporary modern style. Everything starts after this step. You may also want to combine the two styles and do something creative.
Setting Budgets<.h2>
After choosing a style, you should set a budget for the renovations. A limited budget decreases your choices but you can still do something creative. Renovations tend to stretch beyond your estimation that's why it is good to reserve a little more money than you need for renovating your kitchen. In this way, you will be ready to face any last-time crisis.
Layout and Floor Planning<.h2>
The layout and floor planning of the kitchen needs specific attention. You need to consider how to accommodate all the appliances and furniture in the kitchen. The minimum furniture in the kitchen the better. The kitchen should mostly have fittings and fixtures. This makes the kitchen more functional as well as makes full use of the space available. Plan the layout of the kitchen carefully so that you won't need to change it later on.
Choosing the Right Materials<.h2>
Choosing the material mainly depends on the kitchen style. Fiberwood is optimum for vintage looks because it is more durable than regular wood and shows more versatility. Modern kitchens require metals such as stainless steel and aluminum for a perfect look. You should consider the countertops and cabinet styles for your kitchen as well.
Organize Storage<.h2>
The best kitchens have an optimum storage space such as a pantry. You will store all of your kitchen supplies in the pantry that's why it is necessary to pay attention to the storage room. You should design your pantry in such a way that makes it easier to find the supplies you need. You can choose from the many pantry layouts present online that enables you to organize your supplies.
Hire Professionals<.h2>
Now, you know how much work a kitchen renovation requires. You cannot do all of this on your own. You should hire professionals in kitchen renovation to get the most out of your renovation. Professionals know where to buy raw materials at a reasonable price. In that sense, hiring professionals will cost you less.