Learn the Basics of Bathroom Refinishing
by Guest Post on Apr 12, 2010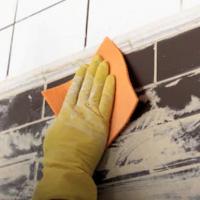 The do-it-yourself "fixer-upper" you decided to invest in is finally nearing completion and looking like a decent place to live; there are only a few more projects to complete.
Passing up the final touches like remodeling the guest bedroom, you look down at the tired old bathtub that came with the home. It is a nice size and shape and the fixtures are antiques. The plumbing works, and it has great bones; it just looks old and beat down. Grabbing your list of projects you circle "bathroom refinishing" and settle down to work.
Improve your home and your tub
You don't have to be in the throws of handyman heaven in an investment property to refurbish your bathtub; this is one of those home improvement projects that will not only breathe new life into the look and feel of the bathroom but can go a long way to upping the value of the entire home. The majority of bathtubs that are "off the shelf" are made from a form of industrial-grade porcelain, the kind that loses its finish and shine, over the years of use, not to mention water deposits.
Restoring tubs to a beautiful look and feel can save a lot of money; most new tubs can run a thousand dollars or more, and a refurbishing project can run as much as $500, sometimes much less. If properly planned for, refinishing a bathtub can take as little as one day.
The actual work involves stripping the tub, which requires heavy chemicals to do so. Then there is priming work, painting work, and then finishing the tub. Most often a tub refinishing kit can be purchased at a local hardware store and comes with everything you might need, complete with instructions. What those instructions do not always include, however, are the major troubleshooting issues that do-it-yourself'ers run into.
The issues
Most of the time problems like "alligatoring" (when a network of fine lines show up where they are not supposed to) cracking and bubbling come from improper cleaning before painting and finishing the tub, although sometimes refinishing at the wrong temperature can bring up issues as well. Below are some basic rules to follow to help prevent the majority of pitfalls along the way while you are refinishing the tub.
Pay attention to the number of days indicated on the packaging that you are to let the tub cure; using the tub before this time is up will only mar all of your hard work. Don't place anything on the tub finish during this time either, unless you want permanent reminders left behind. While curing, ignore surface dust. This dust will get cleaned off normally within a few weeks, but if you go to remove it while the tub is curing you may ruin the finish.
To keep your beautiful new finish in tip-top shape, avoid using abrasive cleaners, as they are not needed. Normal liquid detergents will do a fine job, especially if you wipe down the tub with a towel after each use. To keep it shiny and healthy, use Turtle Wax or any other urethane polish five days after it has been refinished, and then once every four months thereafter.