Improving the Look of Your Kitchen? Here is What You Should Do
by Valerie Muscat on Feb 4, 2020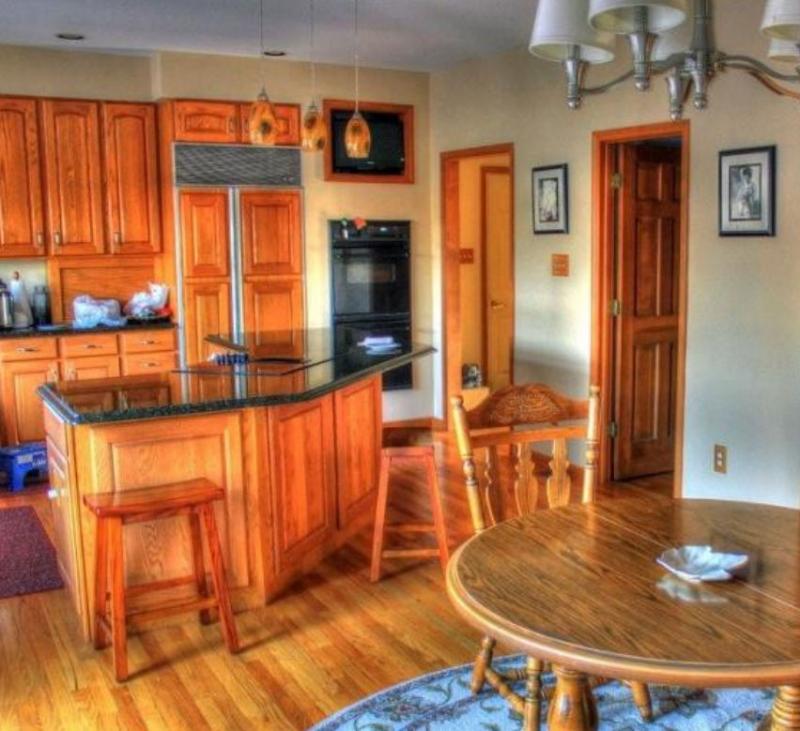 When you put your home on a selling list, a prudent buyer will first inspect your kitchen to get an overall idea about the place. Which speaks volumes about the importance of a beautiful kitchen. However, apart from the selling perspective, there are many reasons why your kitchen should always maintain a sparkling look. Broadly put, a cluttered kitchen is a big turn-off for both – the household members as well as outsiders. 
Many homeowners assume that uplifting kitchen appearance is a costly affair. As a result, they make peace with the messy look until their pockets get deep enough for remodeling. Well, this is nothing more than a well-propagated fallacy. Many budget-friendly ways can literally turn your kitchen into a visual treat. So let's get to the bottom these measures without further ado:   
1. New Cabinets
It may come as a surprise to some people but getting your old kitchen cabinets replaced with new ones is always an astoundingly good option. Ensure that the new cabinets complement not only the paint of your kitchen but also other stuff like the color of kitchen slabs, the dining table, refrigerator, and so forth. There is a plethora of kitchen cabinet designs and styles to choose from, simply do a little bit of research online, and you will be able to decide what suits best for your kitchen. While searching online, you can always land yourself a good price for kitchen cabinets that you will surely love.
2. Paint the Walls
Adding a fresh coat of paint can immediately lift the kitchen. It will spruce up space to the extent that you will feel like being in a brand-new kitchen. Arguably the standout feature of this trick is that it goes down well with even the laziest of folks out there.
In all likelihood, the abundance of shades may prove to be overwhelming, and you could cherry-pick the wrong color. Interior designers advise that if your kitchen is relatively bigger, then go for lighter paint. Likewise, dark paint complements small kitchen.
Though painting is not a difficult nut to crack, being a DIY painter, you may be prone to make mistakes. In that case, the following instructions will come handy:
Make sure you don't run out of the paint in the middle of the process. The reason being, you might lack the motivation to buy a new coat and jumpstart things all over again.
Equip yourself with both brush and roller. The brush is used at delicate places, like corners, while roller takes care of larger areas. Avoid painting the kitchen cabinets.
Many homeowners tend to rush with the second coat as soon as the dries. That's a flawed tactic. Allow the first coat to dry properly.
3. Update Lighting
Adequate lighting is a prerequisite of a kitchen because it ensures safe cooking. But that does not mean you can't take liberty with it. The market quite crammed with diverse and beautifully designed lighting options.
For example, you can replace conventional CFL bulbs with LED bulbs. They will not only transform the appearance but also guarantee a sharp decline in the energy bills. Depending on your budget, you may also consider the alternative of a medium-sized overhead light. They have been in trend for quite some time now.
The cherry on the top being, these lights come with easy installation setup. So the odds are you won't have to spend a dime to get them fixed in your kitchen. Adding a table-light is also a minimalistic way to light up space. 
4. Install Open Shelves
It is a well-documented fact that we spend a huge chunk of our budget on buying kitchen appliances. So it is quite probable that you would also be possessing a decent number of regular kitchen devices. That's where open shelves swing into action.
These shelves can act as a tool to display your beautiful coffeemaker, toaster, juicer, and suchlike equipment. That's not all. You can also make a statement by adding stuff like colorful recipe books, artificial plants, and antique pieces of crockery and so on.
Most of the kitchens have open shelves, but we barely see them as a décor object. It is about the time to make the most of them.    
5. Invest in a New Kitchen Sink Faucet
Whenever people think of injecting beauty into their kitchen, they invariably come to the idea of investing in new a sink. It is an important step and might fall well outside the financial grasp of many homeowners. Therefore, we suggest replacing the sink faucet. 
In addition to being cheap, the faucet is a super easy plumbing task. Moreover, there is a sea of designs at your disposal. Though you can spot a wide range of materials, stainless steel is arguably the best in terms of posing deterrence against rust.
6. Add Flowers
Is there any way one can skip mentioning nature while talking about beauty? Certainly not. Pluck fresh flowers from your garden or buy some, put them into a gorgeous vase and keep it in the middle of your kitchen table. Rest assured, the kitchen will be oozing with elegance.
There are as many compositions of vases as there are colors of flowers. So you will find a great combination without indulging in much of heel-dragging. Sometimes the branches could be too tall and might end up tipping outside. Throw small stones in the vase to attain the perfect balance.  
7. Change Tablecloths
The usage of the kitchen table is not limited to dining. It serves multiple purposes. In many houses, children consider it a go-to place to do their homework, playing games and suchlike odd-tasks. Naturally, the table undergoes a lot of bad treatment and loses its luster. But instead of changing the table, you can swap it with a colorful piece of cloth.
The market offers a sea of tablecloths. You can readily stumble upon the one that aligns with your budget as well as your furniture. 
The final verdict
As you can see, we can improve the outlook of our kitchen without being on a strong financial footing. All you have to do is walk the tight line of the tips as mentioned above and you will observe a worthwhile change in little to no time. It is advisable to take one step at a time to achieve the intended objective.