3 Unique Do It Yourself Decorating Projects for Your Kitchen
by Guest on Dec 21, 2012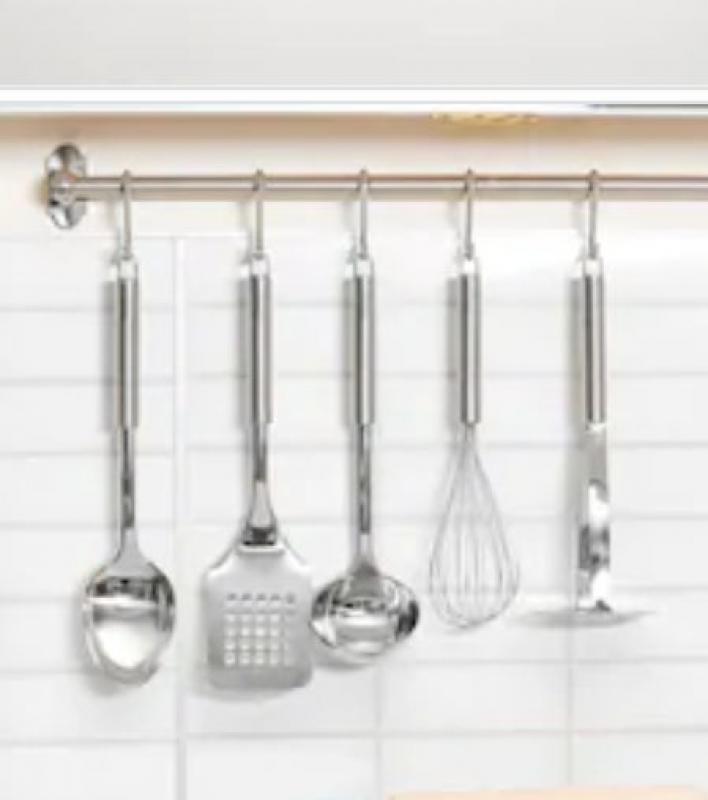 Do it yourself home decorating projects are always a lot of fun, and when it comes to decorating the kitchen there are a variety of different ways to brighten up the area without spending a lot of money. The easiest way to create a new look is by displaying cookware and dishes, and this can be easily done by hanging up affordable racks as well as utilizing your open shelf space. Adding a coat of paint is another way to change the entire feel of the room, and certain painting techniques can add depth to the area, allowing for a spacious look and feel.
Put Those Dishes on Display
Many people have an overflow of plates, cups, and casserole dishes that they never use, many of which have been handed down from previous generations. The best thing about these eclectic pieces is that they make decorating your kitchen easy and affordable. If you already have shelving in the room, all you need to do is take your most unique items and strategically place them on the open shelves. Glass plates of various sizes make a great display, and a good rule of thumb when stacking plates is that less is more. Stacking too many plates will create a crowded look. It will simply look like you haven't had time to put the items away that have just been removed from the dishwasher, but a minimal amount, possibly two to three plates of various sizes, create a fun and original look. You can also display teacups as well as an older casserole dish to complete the look, and the best part is you will be freeing up the storage space in your kitchen cabinets.
Hang up Those Pots and Pans
Pots and pans take up a lot of room when they are stored in the bottom drawer of the oven or the kitchen cupboards, but when they are hung from above or on a side wall, they free up space as well as change the entire personality of the kitchen. For kitchens that have a center island, find hanging racks in size and style that meets your needs, and cookware can be easily installed to hang from the ceiling. Individual hooks hold the kitchenware securely, and the best part about this decorating style is that the cook has easy access to the cookware whenever needed. If you hand wash your pots and pans, these racks also double as a convenient drying mechanism. For kitchens without a center island, some alternative models can be easily hung on a side wall or the wall just above the oven, allowing for easy access and a great looking display.
Paint Those Walls
One sure fire way to change the look and feel of a kitchen is by adding a new coat of paint. You can purchase paint in a variety of colors at any hardware or home improvement store, and within a day you can transform your drab kitchen into a welcoming and sunny room. As mentioned above, you most likely have an abundance of dishes that are not being used, and once the paint has dried, you can finish off the look by strategically hanging plates of various sizes on the walls. Plate hangers usually run about $2.00 -$3.00 at your local home improvement store, and they are specifically designed to safely hold plates of various weights. This will create a fun and eclectic look as well as free up your storage space.
Use Your Imagination
There are so many ways to decorate a kitchen without spending a fortune. By using your imagination and taking advantage of the items that are already in your kitchen, you can give your kitchen a wonderful new makeover at an affordable price.