Making the Modern Bathroom
by Fehed Nicass on Feb 17, 2014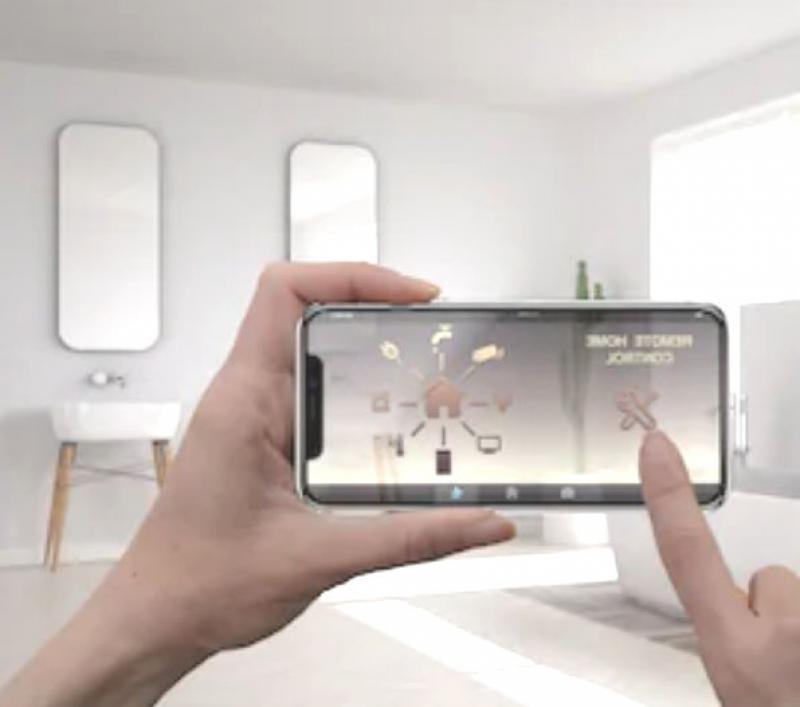 In terms of bathroom design – in my experience – there seem to be two predominant camps: that of the traditional, vintage look and that of the edgy, contemporary style. There is a certain amount of grey areas that overlap, Venn-style, in the middle, but overall they are the two, mostly diverging routes.
I am in the latter category. I'm aware that a house needs to be a home, not a clinical, soulless laboratory, and thus the type of minimalist brushed aluminum and glass look I crave cannot be replicated in every single room. The one place I have conquered and managed to make my own is the bathroom, and below are a few ways, means and methods I utilized to get a quality modern bathroom.
Lighting
Lighting was once an underrated and underappreciated ingredient of a room's setup, but now it is extremely prominent. To keep things fairly unobtrusive I installed LED spotlights, arrayed in concentric circles in a couple of different areas: above the toilet and close to the shower. This means the light is very much focussed, while large, frosted windows ensure good natural light is allowed ingress.
Mirrors
I had to have a small, adjustable shaving mirror, as I refuse to try and shave on one of those large, wall-fitted models. Maybe it's my cack-handedness but I need my own admittedly grotesque reflection close-up. I haven't done without a large mirror though, and to elevate that normal piece of glass I chose an illuminated model with LEDs studded into the surface. It makes for a beautifully bright look.
Shower
I'm going to skip the technical stuff here and go straight to the childish glee I have over possessing a shower head that changes color. Yes, that's right, I bought an LED shower head, while my wife stood aside and disapprovingly clucked and shook her head. Now fitted, I can tell from a distance the temperature of my water as it goes blue (cold), green (warm) and red (hot), something I've sold as a 'safety feature'. It looks amazing, anyway, and makes showering that little bit more interesting.
Heating
If something is going to be mainly practical, I will always try and find some way to ramp up the style too. To this end, I have installed bathroom radiators that reflect at least a little bit of chic style. I have two anthracite vertical radiators that have had chrome towel rails fitted halfway down – this means I can still get those lovely warm towels that I bury myself in during these gelid winter months. The unorthodox way of fitting the radiators means they are already eye-catching, while their slim panels make for delightfully close and minimalist adherence to the wall. I have two as my bathroom is relatively large for the size of my house overall, and because large windows mean I lose a lot of energy. After calculating my BTU I realized I would need two, and decided just as quickly to get two stylish bathroom radiators.