Porcelain Enamel Characteristics and Repair
by Michigan State University on May 13, 2012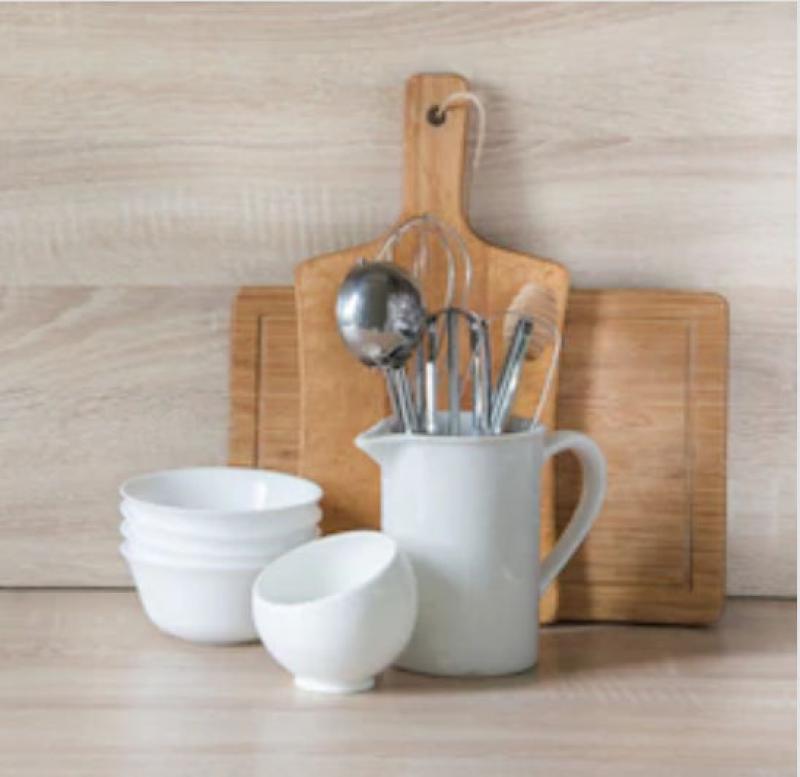 Porcelain enamel is a specially formulated, highly durable glass permanently fused to metal under extremely high temperatures. The metal may be steel, cast iron, or aluminum. It may be a protective surface for cooking utensils, kitchen and bathroom fixtures, and appliances such as dishwashers, ranges, refrigerators, washers and dryers. It is acid resistant. Porcelain enamel may be a decorative surface of metal, glass or pottery.
Porcelain enamel while very durable is also expensive to apply and so is being replaced by synthetic enamels or plastics in many appliances today, in such places as cabinet sides, tops and doors. Range tops and ovens will remain porcelain enamel because there is no good substitute presently to withstand the high temperatures. Older appliances may have more porcelain enamel surfaces.
Repairing Porcelain Enamel
Modern porcelain enamel can be chipped but only with a very hard blow that bends the base metal. Damaged porcelain enamel fixtures and appliances can be repaired, with do-it-yourself-kits, or by professionals who do the best, most lasting repairs.  A special type of paint is used, as porcelain enamel itself must be baked on under very hot temperatures, so it will not be as durable as the original porcelain enamel surface. Never attempt such repair on utensils used for preparing or cooking food.