Deciding Between Light or Dark Colored Kitchen Cabinets
by Guest on Nov 20, 2015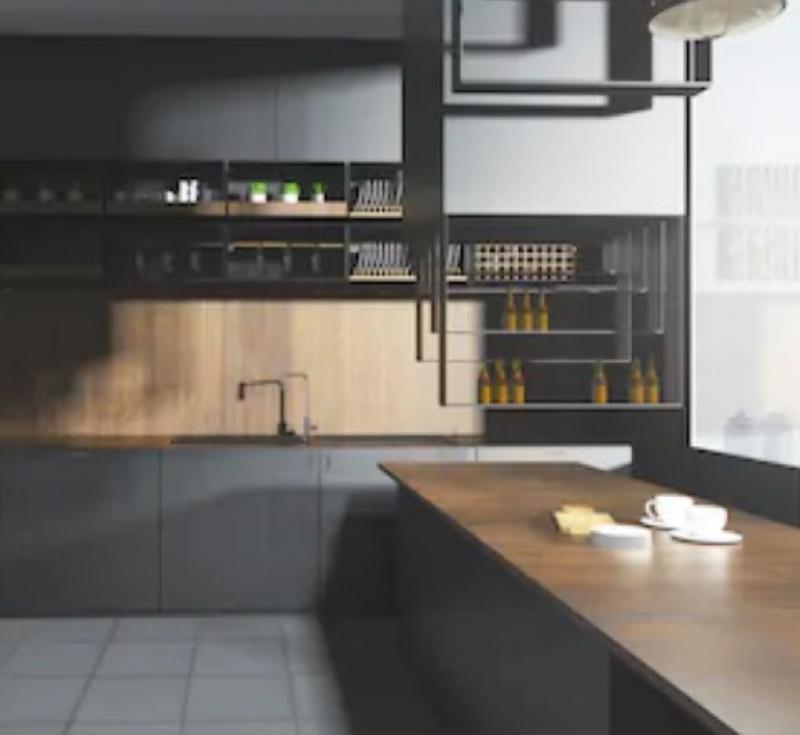 No matter how comfortable your den or living room is family and friends tend to gather in the kitchen. It seems to be the heart of the home and this is why it's so important to have a kitchen that functions well, but is warm and inviting as well. In remodeling your kitchen you will most likely be choosing new cabinets and will need to decide between having light or dark-colored kitchen cabinets. 
Colored cabinets add warmth to a kitchen, making it seem inviting. But in deciding on the color, you need to determine what impact it will have. This is why choosing the right shade for your cabinets is so difficult. Here are some things you may want to consider when you look at your options. Don't forget that you shouldn't just select the color you like without thinking about the impact it will have on the look and feel of the entire room. 
Pros & Cons of Having Light Colored Kitchen Cabinets
Offer Timeless Quality
The cabinets will dominate quite a bit of wall space in your kitchen so keep in mind that having them in a lighter shade will make the room appear larger. White is a very popular color for kitchens because it looks clean and sanitary. Light colors are timeless and blend well with many different decors and trends. Whether you are staying in your home for many years or plan to put it on the market in a few years, light-colored kitchen cabinets will work well. 
Versatility
No matter what color your kitchen walls are, or the backsplash, light-colored cabinets will blend in well. Because of its versatility, you can create the look and feel you want in your kitchen, whether contemporary, country or traditional. If you are one of those who like to redecorate and will be updating your kitchen in the not too distant future, lighter shades will most likely work with your new look, especially white shaker cabinets. 
Dirt is Noticeable
The main disadvantage of having white kitchen cabinets is that they will show the dirt. If you have children they will inevitably leave smudges and food particles all over your cabinets. This is why many people opt for something other than pure white. Before you decide to go with white think about how much cleaning will be required to keep them looking their best. Another factor is discoloration, which seems to occur over some time. Pure white doesn't usually stay pure white as it tends to yellow.  
Pros & Cons of Having Dark Colored Kitchen Cabinets
A More Formal Look
Cabinets in darker shades tend to add depth and more formality to a room. You don't get the feeling of being in a hospital like you do with lighter shades. Dark-colored cabinets can be gorgeous. 
Room May Appear Smaller
The problem you may encounter if you choose to go with dark-colored cabinets is that you need a fairly good designer to make the look work. If your kitchen is not well lit, dark-colored cabinets will make the room appear even darker and smaller. Because cabinets take up so much wall space in a kitchen, with dark-colored cabinets you can easily feel closed in on when working in the kitchen. Dark colors are not usually fashion-forward, so you may feel the need to update them sooner than you would with cabinets in a light shade. 
Incorporating Both Light & Dark 
Dark-colored cabinets offer depth and elegance to a room and work well with a backdrop in a lighter shade. If your kitchen walls are painted in a light color, having darker cabinets can create a welcoming cozy feel to the room. 
Not Sure Which Is Best?
All families and kitchens are unique, so it's common for people to struggle with their choice. Hiring a kitchen designer is a great option, as one will have experience in various shades and kitchen sizes. Best online cabinets offer a range of excellent designers at your fingertips to help you make your choice.