Kitchen Remodeling: Latest Trends and Techniques
by Guest on Mar 11, 2014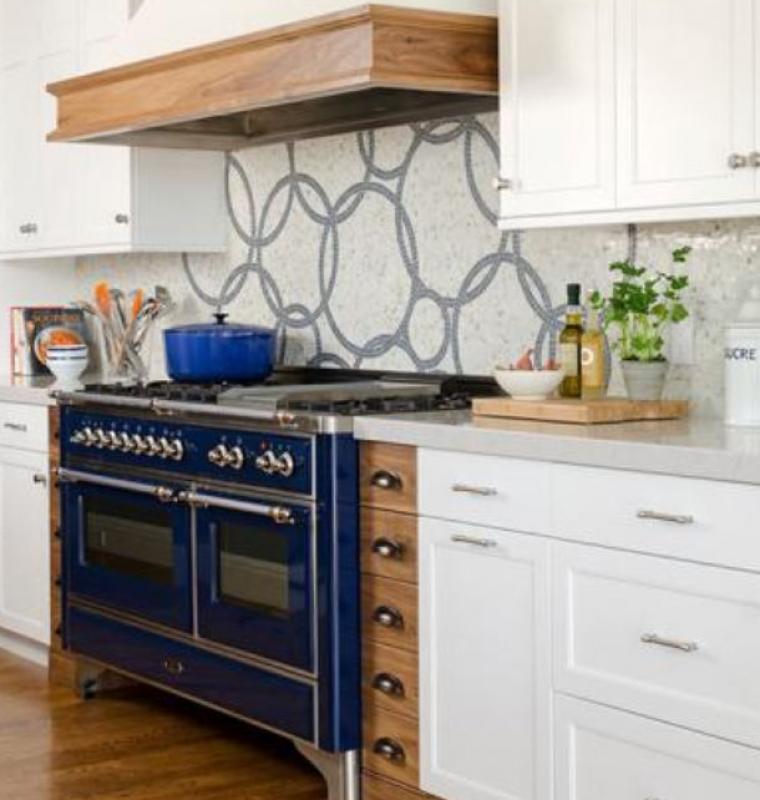 Whenever it comes to remodeling or renovating the house, kitchens are considered as the most important and crucial part of home improvement. As renovating the kitchen yields higher resale value along with great returns on investment, it is certainly the most important part of the house. remodeling the kitchen at an affordable budget is a major task that requires lots of things to be considered.
So first let us have a look at some common kitchen remodeling techniques and then we will switch over to the latest trends and techniques:
Common Kitchen remodeling Techniques:
Get ideas from various sources like local stores and shopping malls as well as take pictures of those kitchens that you admire. Get inspired from various social networking sites as well as TV's and magazines and based on that decide your layout preference. 
Consult with a professional designer before starting the project and consult with him about the expenses. After consulting, decide about the budget that you can spend on kitchen remodeling. 
Get all the necessary legal permits that are required by your project. All these permits include electrical, plumbing, and mechanical factors. 
Prefer to choose those appliances that are energy efficient. The energy star refrigerators, as well as ovens and other major appliances, can use up to 40% less energy as compared with conventional models.
Thus, these were some of the common kitchen remodeling techniques that should be opted by the ones who are going to remodel their kitchen in the future. Now, let us have a look at the latest trends that are listed by leading designer kitchen companies, which could help you in giving a more stylish look to your kitchen:
Latest Kitchen remodeling Techniques:
For acquiring a perfect kitchen remodeling, first, it is suggested to simplify the kitchen. Start by cleaning it out and keep what you need in your kitchen. Remove off all the unwanted clutter that you don't want in your future use. 
Focus on renovating the cabinets of your kitchen. Change its hardware by replacing pulls, knobs as well as hinges. If one is having quite old kitchen cabinets, apply a coat of paint that can brighten up and cheer up the whole room. If there is a need to replace doors, one can change it with the new cabinet doors. Also, along with these, upgrade the interiors of the cabinets with slide-out shelves, tilt-trays, full-extension drawer glides as well as drawer dividers. 
Color the kitchen with those colors that convey the contemporary feel and has a calm and soothing pastels that can add a touch of simplicity and elegance. The latest fashion trend is of painted kitchens and so you can opt-in different unconventional colors. 
Focus on changing the kitchen flooring which the majority of the people primarily prefer. Resurface the flooring by refinishing the wood floor with different colors and add stenciled borders to it. If you are having stone flooring, then repolish it to regain its original luster. 
Lighten your kitchen to alter up the entire look as well as the mood of the kitchen room. Switch up with energy-saving lighting rather than opting for those lights that use excessive energy. 
Change the layout of the kitchen for making a difference in the kitchen's interior. The majority of men prefer a Gallery shaped layout while the majority of women prefer having a G-shaped kitchen layout. Along with that change the sinks as well as other important fixtures of the kitchen just to give them a new look and adding sparkle to your kitchen. 
Replace your kitchen with the latest appliances launched in the market. Prefer to buy energy-efficient appliances that are affordable within your budget.
Thus, these were the latest trends and techniques for remodeling a kitchen which could enhance a dull old kitchen with a new sparkling look.
Author's Bio: James Sullivan is a blogger and an experienced marketing consultant of a popular kitchen company in Melbourne, has a strong background in market research on kitchens and its remodeling. He is sharing some latest trends and techniques for remodeling a kitchen.