3 Humid Subtropical Household Pests and How to Spot Them
by Larry Wise on Apr 7, 2018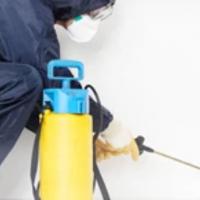 While much of the north and midwest is still buried in snow and winter storms, the southern states are moving into spring and summer. Warm temperatures bring flowers and animals and...bugs.
Yes, the warm weather marks the return of bugs, and that means you might need to call your exterminator for a touch-up soon.
But how do you tell if your home has a pest problem?
1. Bed bugs
Eek! Is there anything creepier than the idea that creepy crawlies might be sleeping in the bed with you? How about the fact that these creepy crawlies like to drink human blood?
Bed bugs have been humans' best friends since ancient times, when the Romans named them "cimex" - which means, simply, "bug." Contrary to popular belief, bedbugs actually aren't attracted to dirty people. Since they feed on human blood, they're attracted to anyone with blood!
Signs of a bed bug infestation:
Blood smears in and around bedding.
Excrement (looks like tiny black crumbs).
Seeing the bugs themselves (hard to spot, about the size of apple seeds).
Itchy welts on your skin that don't look like flea, mosquito, or ant bites.
If you think you have bed bugs, call pest control right away! Bed bug treatment can be a lengthy process depending on the severity of your infestation.
2. Termites
Termites are another issue Floridians face once the weather starts to warm up. You want to be on the lookout for termites, since the best way to go about termite control is to catch them early! Otherwise, they might cause structural damages that could cost you thousands of dollars.
Signs you may have a termite infestation:
Shelter tubes on the outside of your property. These are little dirt tunnels that termites make on the outside of structures, so that they can transport food in and out of their den. If you notice these, take action immediately! The bigger the tubes, the bigger your termite problem.
Head banging. Termite workers bang their heads and jaws against the surfaces they are excavating. If your house has a termite problem, you might be able to hear them knocking against the wood.
Holes in the wood.
Evidence of wings or droppings.
Flying termite swarms on your property. (Eek!)
3. Cockroaches
Depending where you hale from, these dirty bugs go by many different nicknames: water bugs, pal meadow bugs, and the list goes on. Whatever name you call them by, you don't want cockroaches in your house. They're tenacious and hard to get rid of.
As usual, the best thing is to catch them early before the infestation gets out of hand. Some signs you may have roaches…
Small droppings that look like salt and pepper or larger droppings that are like cylindrical pellets. They'll appear in places where food and water are plentiful, like your kitchen cabinets.
Roaches out during the day. They're nocturnal, so if you see these insects during the day it could be a sign of many more living in your house.
Eggs. Usually laid behind or under furniture or in tight spaces.
A bad odor. If you can smell the cockroach colony, you have a problem on your hands. In large numbers, they often give off a nasty smell.
If you think you have any of these infestations, don't panic! There are plenty of measures that can be taken to see to it that you live a happy and bug-free 2018.