6 Common Risks Associated with Drinking Water Out of the Tap
by Sarah Trell on Jul 20, 2016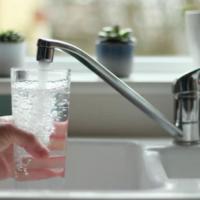 The human body relies on water to fuel and replenish overall health and wellness in individuals of all ages. Keeping a healthy and happy body requires the use of clean water for drinking, cooking, bathing, cleaning, and much more. Because much of the accessible water supply on the earth today has become polluted due to any number of different contaminants, scientists and public health leaders alike knew that clean water solutions would be necessary to provide clean water to the public.
As America embarked on the 20th century, clean water solutions continued to progress, change, and evolve as research and new devices became more widely available and effective. Today, many affordable and easily accessible devices are available to the public to help reduce risks associated with impure water. While public health officials do their best to keep public water sanitary, many contaminants still make their way into drinking supplies each day. The following six risks can be avoided with the use of a water filtration device or purification system.
1. Naturally Occurring Chemicals and Minerals
Many people think of water as needing to have minerals in order to be healthy for the body. While there are some healthy minerals and vitamins found naturally in water, high levels of chemicals and minerals like arsenic, radon, and uranium can lead to illness and other serious health problems. Public water supplies nearly always have some of these chemicals and minerals left in them, even if the city considers them to be at "safe levels." You can protect yourself from unhealthy contaminants and start getting better than bottled water quality with a complete water softener and filter combo from every tap in your home.
2. Sewage Releases and Local Land Practices
While public water supply is thought to be safe and clear by most water consumers, there are often cases in which contaminants make their way into public drinking water. Public health officials measure water contaminant levels regularly to determine what level of pollution is acceptable for drinking. If sewage breaks or accidents occur, fecal matter and other sanitation waste may be left in drinking water. Public health announcements may be too late to warn you and your family before you drink tap water with similar contaminants. Other common pollutants included those from land practices like fertilizer, pesticides, and livestock contamination.
3. Manufacturing Processed Waste
Manufacturing companies often produce waste like cyanide that can make its way into public water supplies. Filters and purifiers are effective ways to protect from this harmful waste.
4. Malfunctioning Waste Water Treatment Systems
In trying to keep water pure and sanitary, a lot of technology is used to treat and clean water. If a system malfunctions, waste like that in septic systems may find its way into public tap water.
5. Disinfection Byproducts
Another common contaminant in public water supply is the chemicals used to treat water. Rather than go through the long and time consuming task of heating purification, many public water supplies use chemicals to purify water and may leave substances behind like trihalomethanes, haloacetic acids, bromate, and chlorite.
6. Unregulated Chemicals
While chemicals like chlorine are commonly found in public drinking water, the EPA recently discovered 18 other unregulated chemicals that were present in more than 1/3 of tested public water systems.
Rather than relying upon the word of your public health officials, turn to filter systems you can rely on for pure and safe drinking water.